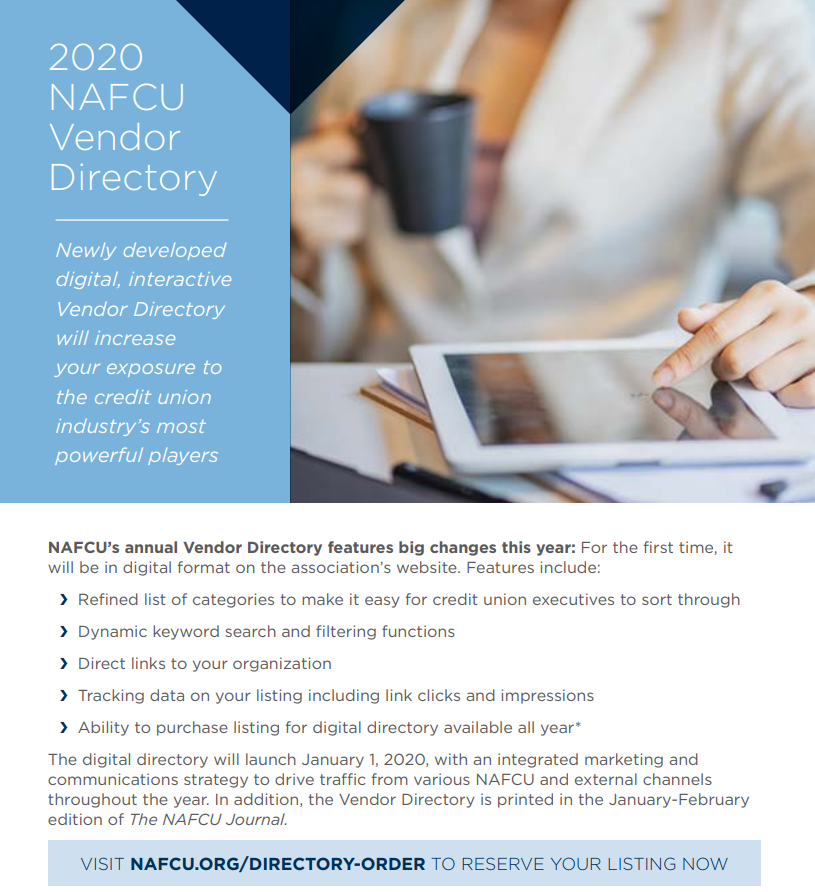 This directory is published annually in The NAFCU Journal. It is a valuable resource compiled to assist credit union executives in identifying, locating and sourcing credit union suppliers, their products and services.
The vendors listed in this directory are not necessarily endorsed by NAFCU. These are paid advertisements.
Interested in the 2020 Vendor Directory? You can download the 2020 Vendor Directory Media Kit for more information or submit your listing request online now.