Note: This conference has been canceled. Please find more information on the Overview page.
Unforgettable experiences await your guests in Vancouver!
Our tour options include the best of the city. You can select up to two tours per person - each tour is available both Thursday and Friday, June 25 and 26, but space is limited so sign up your spouse or guests now!
Note: Existing conference registrants can add these tours to their registration by emailing Member Services or calling 800.344.5580.  All tours are ADA accessible except for "North Shore Wonders," and can happen rain or shine. Also, the tours will get back in plenty of time for the cruise on Thursday and reception/show on Friday night. There's an additional cost for Thursday's cruise tickets ($175 per person). All spouse/guest registrations will include one ticket to the Friday night entertainment.
Pricing:
Members: $695
Nonmembers: $795
Gardens and Galleries Tour
9:30 a.m. to 3:30 p.m.

Discover the arts and cultures of Canada's First Nations people and others! Your guests will visit the Museum of Anthropology—one of TripAdvisor's top five attractions in Vancouver—to explore magnificent sculptures, paintings, and artifacts. Guides will enhance your guests' appreciation of the deeper cultural and aesthetic qualities of the works. Afterward, your guests will enjoy lunch at Seasons in the Park, a restaurant at the highest point in the city. There's nothing like enjoying an excellent meal at the peak of Queen Elizabeth Park, in an enchanted garden setting, with spectacular views of Vancouver's skyline and mountains.
Granville Island Culinary Experience
10:15 a.m. to 2:15 p.m.
Granville Island is one of Vancouver's most unique destinations! Steeped in a rich industrial and maritime heritage, this artistic and cultural hub is also a renowned culinary destination, with more than 50 purveyors of food. Your guests will find fine cheeses, freshly baked bread, delicious gelato, and other delights—but first, they'll take a leisurely culinary walking tour! During the tour, your guests will savor a cornucopia of fine foods from independent farmers and food artisans, from maple candied salmon to locally made cheeses, melt-in-your-mouth donuts and more.


North Shore Wonders Tour w/Lunch 
9:15 a.m. to 3:00 p.m.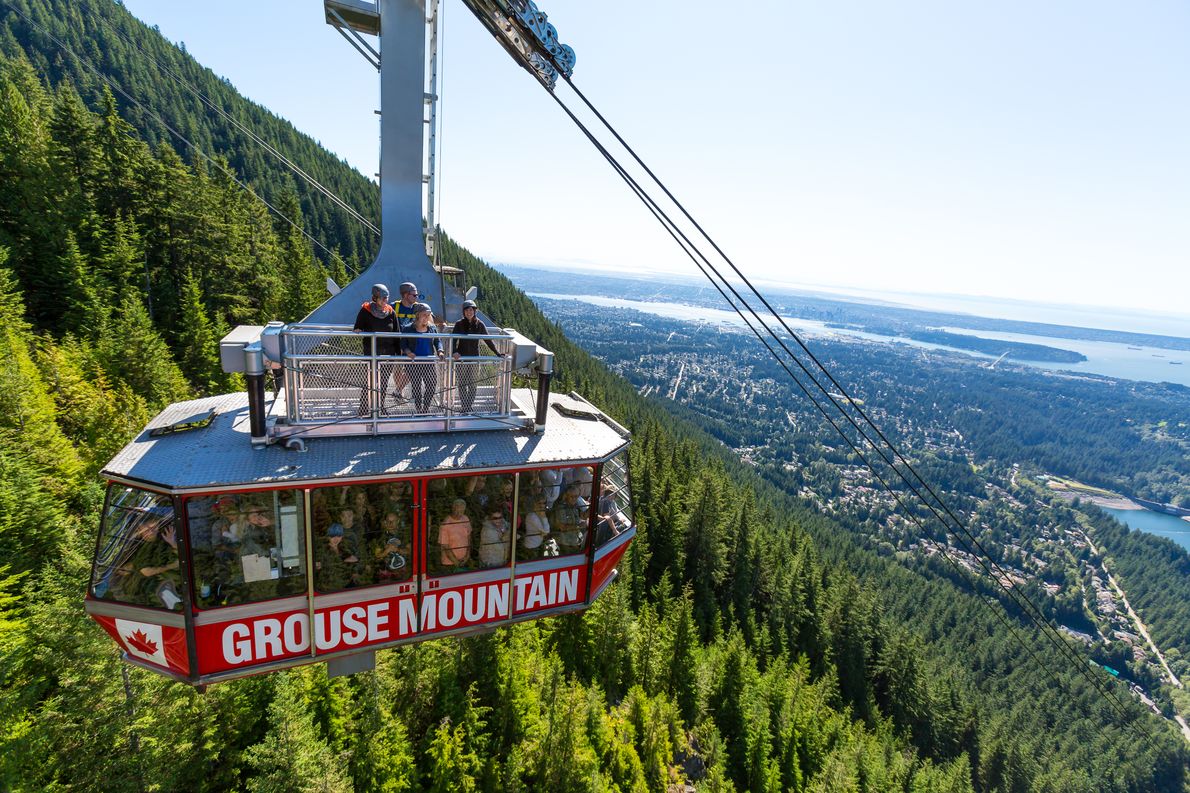 After a narrated motorcoach ride to the North Shore Mountains, your guests will be immersed in a world of towering evergreens, cedar-scented rainforest air and elements of First Nations cultural heritage! The first stop is Capilano Suspension Bridge Park, where totem poles lie amid 300-year-old rainforest. Brave spirits will have the optional opportunity to walk across the towering, 450-foot Capilano Suspension Bridge. Guests not into heights? The nearby 100-year-old Trading Post offers unique shopping for First Nations items and specialty foods. Then your guests will glide up Grouse Mountain on the Skyride, the largest aerial tramway in North America. Atop the summit, your guests will venture into the chalet for lunch in the Timber Room, which showcases the best seasonal ingredients of British Columbia and stunning views.
The North Shore Wonders Tour is not ADA accessible.
Vancouver Discovery Tour
9:00 a.m. to 2:30 p.m.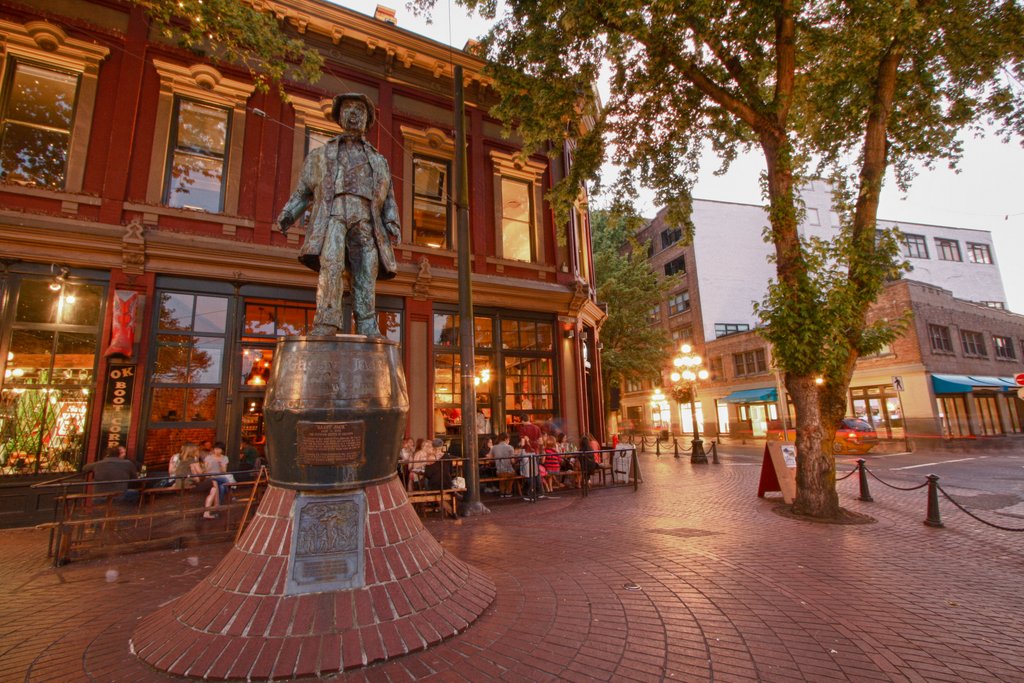 Your guests will see the highlights of the city on this motor coach tour as a guide shares stories about Vancouver's landmarks and neighborhoods.
Guests will see various sights, including the cobblestone streets of Gastown, the charming Vancouver Harbour, and oceanside English Bay. Your guests will also discover Stanley Park, a 400-acre jewel that contains humongous trees as tall as 20-story buildings. In Stanley Park, your guests will stand at the foot of First Nations totem poles and enjoy a stunning view of the Lions Gate Bridge at Prospect Point. Afterward, your guests will delight in lunch at The Teahouse in Stanley Park. Don't let the name fool you; the restaurant is a bastion of exquisite West Coast cuisine and exceptional service, with the forest as the restaurant's backyard and the ocean as its front door—plus breathtaking views of English Bay and the North Shore.