7 leadership traits needed amid coronavirus
The coronavirus pandemic is putting our leadership skills to test. It's showing us the areas we're strongest in, and those that need some work. It's reminding us what's important in times of crisis. How are you faring?
Mistakes will definitely be made as we adjust to the new reality of isolation, not seeing our coworkers, friends, and possibly family for weeks. But it's the way in which you lead your team, your organization, and your members/customers that's important – it's not about perfection or having all the answers.
Business professor John Quelch, in a recent post for the Harvard Business School's Working Knowledge, shares what he calls the "7 Cs for coronavirus survival" for leaders. These tips will help you focus on leading the right way to get through these trying times:
Calm:

Uncertainty causes stress and anxiety. It's OK to feel these emotions, but make sure you have a proper outlet to release them. Otherwise, your pent-up negative energy could burst when it's least appropriate. Stay calm as you communicate with your employees about the struggles you're facing and how you're going to address them (see these tips from last week on effectively handling frustrations).

Confidence:

You don't know in this moment if what you're doing is right, but that's hardly ever the case. Every decision we make – regardless of whether it's during a crisis – comes with risks. The key thing is to stay committed to your mission and prioritize the best interests of your employees, members/customers, and stakeholders. Be confident in your decisions and address future problems when they arise.

Communication:

Communication is the foundation of leadership. You might be doing it differently right now by using online office platforms to stay connected to your team, or posting updates for your members/customers via social media. Quelch reminds us that having a strategy behind your communications is critical. Be ready to address situations immediately to quash any misinformation.

Collaboration:

Just because your office is teleworking doesn't mean teamwork takes a backseat. As I've said many times, leaders don't have all the answers and that's OK. Work with your executive team and other managers to keep the direction of your organization moving forward. Collaboration amongst teams will keep employees engaged and fulfilled.

Community:

The ultimate goal of coronavirus efforts is to keep our communities – and our people – safe. Don't lose sight of that just because you're not directly engaging with people. Set an example of how to interact with one another during these times and remind employees that you're here for them.

Compassion:

I recently wrote about the need for humanity during this time. Create an environment where employees feel seen and understand that their worries are not unfounded. Each of us will be impacted by coronavirus, but at different extremes. If employees need help during this time to take care of a loved one or just to take a break and refresh, give that to them.

Cash:

Hopefully, the way we've run our businesses prior to the pandemic has put us in a spot to weather the storm. But many businesses and employees are facing the strain of stay-at-home orders. Quelch makes the case: "Whatever you can do to conserve cash is going to be critical, because that's what's going to determine whether your employees are going to be paid next week." Take this time to trim fat and really prioritize the spending that makes your company great.
No one expects us to be perfect right now. But I hope you're viewing this as an opportunity to reprioritize – really focus on the core mission of your organization and work to bring any areas that have slipped into focus.
Follow me on Twitter (@BDanBerger)
About the Author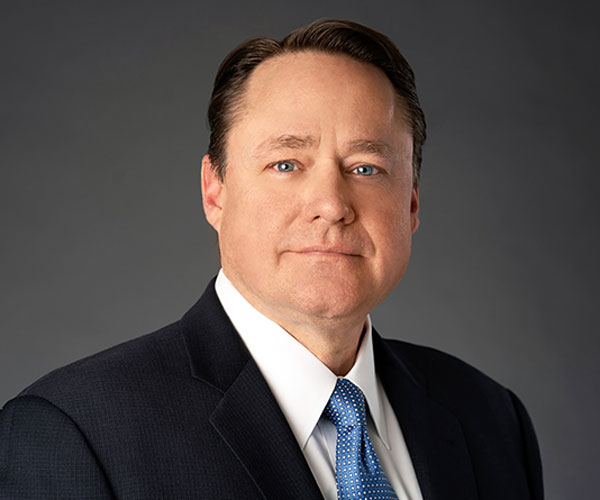 B. Dan Berger first joined NAFCU in 2006 and has helped expand the association's reputation into becoming a premiere advocate for the credit union industry.
Read full bio