How to be a strong leader during a crisis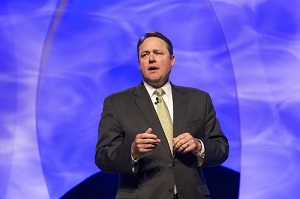 There's a lot of uncertainty right now. As our communities implement social distancing and isolation measures to reduce the spread of the coronavirus, many of us are struggling to balance business with the health, safety, and concerns of employees and members/customers.
As many others have done as well, my organization last week implemented a company-wide telework policy. While this is a difficult decision to make, we've spent the last few years updating our technology and infrastructure to equip all employees with the capability to work from home to ensure business can go on.
I understand not all businesses are able to do this. But the coronavirus pandemic emphasizes the need for companies to invest in their operations and continuity plans. Because those that haven't made those critical investments are now faced with even more problems to address on top of the health and safety concerns of the virus.
In addition to having a strong infrastructure in place to allow telework, creating a pro-cybersecurity culture in these times is critical. There have been several reports of scams looking to capitalize on coronavirus fears, and employees might be compelled to click on malicious links if they're not aware of what to look for. This blog from information security expert George Hulme offers six signs to gauge your office cybersecurity culture.
If you're among the companies that are teleworking to help stop the spread of the coronavirus, here are some tips from a CEO that leads a primarily-remote company:
Start from the top. We must lead by example. As we adapt to teleworking – both because of coronavirus and the way business in general is moving – leaders are the ones who set the culture. Be sure to be available online, just as you are in person, but also be sure to sign-off at the end of the day. Work-from-home does not mean employees should be expected to always be working.

Reinforce the company's mission, purpose, and values.

When we're not in the office and around coworkers, it can be easy to feel disconnected from our company. Continue to message what the company is doing and how it fits in with your mission and goals to keep teammates motivated.

Be open and authentic.

Strong communication skills are arguably more important in a telework environment because we don't have the same cues as face-to-face conversations. Be intentional with what you say and how you phrase it to ensure it is received clearly. It's also important to keep people in the loop so they don't feel left out.

Promote a digital company culture.

Team check-ins, conversations in the hallways, stopping by someone's desk to ask a question don't have to end when you telework. Encourage employees to continue to have fun while working and keep the communication open.

Use the right tools, and use them all the time.

There are several business platforms that allow conversations in secure, digital environments and they are among the tech improvements my organization has made. Video conferencing, social media-like chat groups, and more should be utilized to their fullest to keep your company informed and engaged. Let employees decide what works best for them.

Show compassion.

It's easier to let your employees you know you care about them in the office. Many of my executive team bring in breakfast for their teams occasionally, or give small tokens of gratitude for hard work or during difficult times. Don't let these signs of compassion end when you telework. You just might have to be more creative in how you show it.
There are a few more tips in the blog, but it all comes down to encouraging open communication and having the right tools in place. These are especially important in times of crisis when things are moving quickly. Since the start of the pandemic, I've sent emails, video messages, social media posts and more to keep my staff and stakeholders informed of how we're addressing the situation and to thank them for their support. We've also created a resource page to keep members up-to-date on developments.
The coronavirus pandemic will surely test all our strength – individually, companies, and world as a whole – but staying committed to doing right by your employees and members/customers will keep you on the right path.
If there's anything you need from me or NAFCU during this difficult time, please don't hesitate to reach out.
Follow me on Twitter (@BDanBerger)
About the Author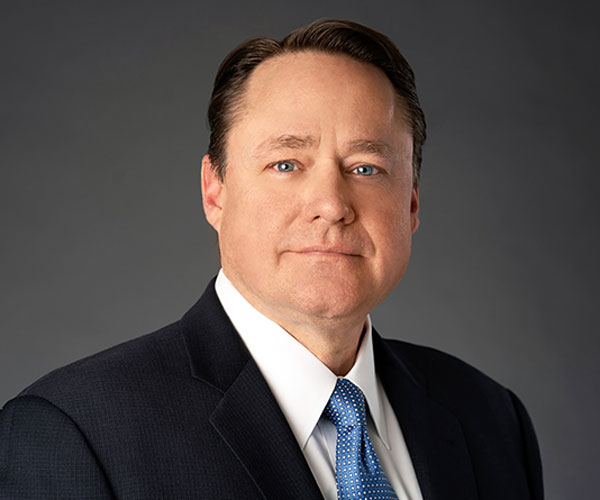 B. Dan Berger first joined NAFCU in 2006 and has helped expand the association's reputation into becoming a premiere advocate for the credit union industry.
Read full bio