7 things leaders should stop doing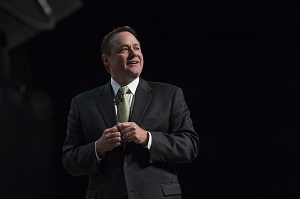 As leaders, we are constantly analyzing what we could be doing better – developing new ideas and cultivating new strategies – especially at the start of a new year or new quarter. We intensely focus on putting these plans to action, figuring out how to achieve goals and implement new ideas, but it's rare that we take the time to reflect on what not to do. What can we stop doing to help further the growth of our teams and ourselves?
Leadership and management coach and author Art Petty pulls inspiration from the late management thinker Peter Drucker and offers seven things to stop doing as a leader:
Quit trying to be the smartest person in every room: Giving team members the room and encouragement to think, solve, and even fail is crucial. If those in leadership roles answer every question, present ideas that others will feel hesitant to disagree with, and make snap decisions, it can stifle creativity. As Petty puts it, it can create a "zombie-like culture." Instead, Petty urges shifting focus on helping those around you to grow smarter and more self-confident. Ask questions, encourage alternate framing, and let those around you explore and experiment.
Stop relying on your "open door" policy to foster communication: Don't rely on having an open-door policy and assume that employees will immediately feel comfortable coming to you to share ideas or work through problems. Petty is not encouraging leaders to become less accessible; rather, he's encouraging you to start flexing your communication to meet the needs of team members. Go where they are, meet them in their environment, and, when necessary, tailor your communication style. I often share tips to strengthen leaders' communication, something I view as a critical skill.

Stop delegating talent recruiting: At NAFCU, we hire for attitude and aptitude, keeping those two things top of mind when recruiting new talent. Petty shares that effective leaders take a strong role in creating succession plans and building a talent pipeline. He offers that instead of outsourcing talent identification, become great at it. Take accountability for your organization's hiring process and seek out those who align with the overall vision you have for the growth of your company.

Quit ignoring their need to understand strategy (don't oversimplify it): As the leader of your organization, you've been involved in the work and development of strategy from the beginning. You've had time to process the information and memorize the roadmap – others have not. Put yourself in the shoes of your team members. The first time they hear about a new strategy is usually via a company email, presentation, or event. They have not had months to think through the issues. Petty encourages taking time to engage with your team during the strategy process – ask them questions, share the ideas being considered and the "why," but don't oversimplify it.

Stop the proliferation of meaningless professional development goals: Petty shares that often individual professional development goals that he hears from clients are "empty promises written in corporate-speak, developed under duress" to fit annual review deadlines. He encourages leaders to work with their team members to identify one or two personal-professional goals that hold the potential to be "game-changers" for their skills, experiences, and learning. Investing in an existing team member's growth, especially if it aligns with their professional responsibilities, is just as important as talent recruiting.

Stop striving for high performance without writing the rules for success: Ask yourself, what are the core values that guide your team's behavior? Are they visible every single day in critical decisions? Are they valuable in onboarding talent? Does your team rely on them when crisis hits? Petty urges leaders to stop assuming their corporate values are enough and instead work with their teams to write the rules for success – more detailed variations of your corporate values that can define expected behaviors for challenging situations.

Stop wasting one-on-one time with status updates: Petty refers to the status update as the "lazy leader's plan for a one-on-one." Yes, it's important to check in on projects and goals. But a one-on-one should also be used to tune in to any issues, challenges or headaches, and identify and engage in coaching and development opportunities. Be open to listening and learning. In times like these, scheduled one-on-ones are taking the place of unscheduled drop ins and informal conversations to catch up with team members. Take the time to identify how each team member is doing and trade updates. As Petty puts it, engage and align. As for finding out the status of initiatives? Petty suggests finding a way to gain insight outside of the one-on-ones. Don't shy away from over communication. As I've learned, you can never communicate enough.
Leadership takes work and Petty's list serves as a reminder that it's not always about what you should start doing, but also what to stop.  I am a strong believer that identifying habits to shift away from and acknowledging imperfections will only help further your goals and the goals of your organization.
Follow me on Twitter (@BDanBerger)
About the Author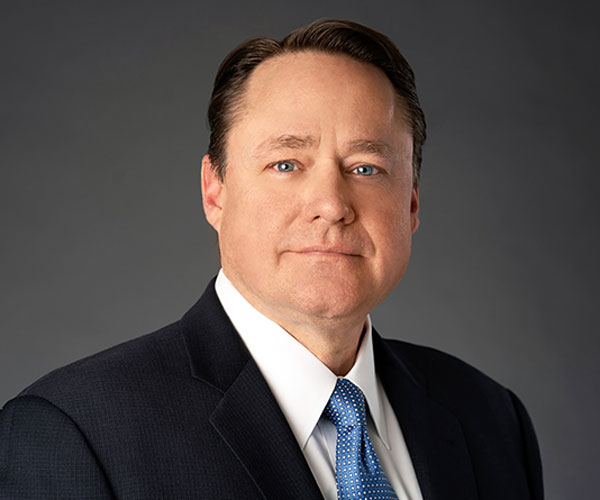 B. Dan Berger first joined NAFCU in 2006 and helped turn the association into the premiere advocate for the credit union industry.
Read full bio