Leadership vs. Management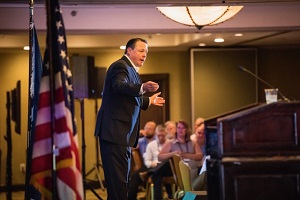 The trifecta of characteristics that good leaders demonstrate are intellect, emotional intelligence (EQ), and decency quotient (DQ). There are many factors that go into promoting someone to a president, CEO, or other senior executive role. And if you're in one of these positions, you've likely demonstrated your knowledge and skillset (intellect) to run a company or a team.
As you move up through corporate ranks, it can be challenging to adjust your work mentality to fit your role. The other two components of a strong leader are much more intentional and require self-reflection.
To be effective in leadership positions, it's important to understand the differences between being a leader and being a manager. Leadership strategist George Bradt outlines these in a Forbes column that will help you transition into higher roles:
Up:

Leaders of organizations are accountable to the Board of Directors or shareholders. To ensure your company has the resources it needs to be successful, building relationships with these stakeholders is important. By spending time with them, you'll not only make personal connections, but they will be better informed of the company's innerworkings to do their job effectively, too.

Out:

One of the best parts about my job as president and CEO of NAFCU is visiting our member credit unions and listening. These one-on-one meetings allow me to better understand the challenges our members are facing and help formulate what my organization can do to support their success.

Down:

Leaders are responsible for the strategy and vision to get organizations to their ultimate vision. Being able to communicate this effectively to all your employees is critical. To do so, Bradt highlights the importance of inspiring employees to commit to your vision and enabling them to do their part:

Inspiring:

An employment trend changing the way we do business is people's desire to work for a cause they believe in. While clear vision creates buy-in, a leader's duty is to create a positive culture and expectations to get there. Practicing servant leadership and holding people accountable will increase motivation.

Enabling:

No one likes to be micromanaged and no one person can do it all. That's where delegation comes in. You've hired a team of capable, intelligent workers – let them do their jobs. By creating a solution-oriented work environment, employees will feel empowered to tackle problems, enabling their growth and the growth of your company.
Leadership and management go hand-in-hand, but great leaders know when to wear each hat. Even as president or CEO, you'll likely have direct reports that do require management. But it's important as the head of your organization to stay focused on the bigger picture and not get bogged down in the day-to-day operations.
Stay informed of what's going on in your company and use that knowledge to better direct the ship. If you're interested in taking your leadership to the next level, check out my book or register for NAFCU's Management and Leadership Institute (you can save $300 off registration right now).
Follow me on Twitter (@BDanBerger)
About the Author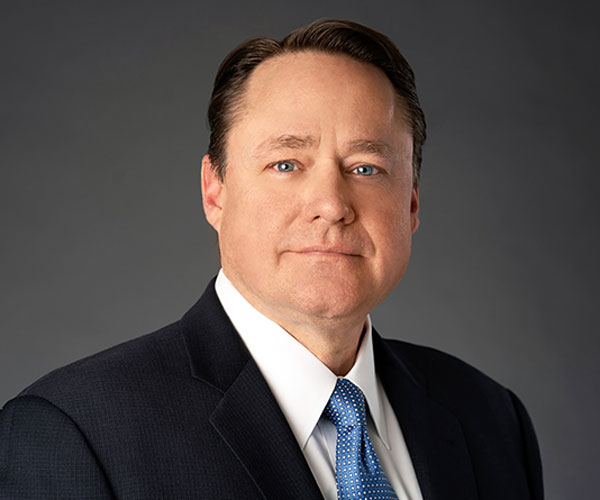 B. Dan Berger first joined NAFCU in 2006 and has helped expand the association's reputation into becoming a premiere advocate for the credit union industry.
Read full bio