This conference is sold out.
Start making plans now to attend next year's conference in historic Annapolis, Maryland. If you need assistance or would like to register early for NAFCU's 2020 Management and Leadership Institute, please contact NAFCU's Member Service Center at 800-344-5580 or info@nafcu.org.
Catapult your credit union career farther, faster
NAFCU's 2019 Management and Leadership Institute, October 7-11, 2019 in San Antonio, Texas, will help you take your career to the next level. You'll come away with a full understanding of each credit union function, the confidence to innovate, and the leadership skills to impactfully inspire staff. You'll be trained by the industry's most successful CEOs and experts, and work in groups to apply your learnings to case studies. All in a more affordable, more convenient format than competing leadership programs. Located in one of Travel + Leisure's Top 15 Cities in the U.S.!
And we'll send your certificate of completion directly to your CEO, to ensure they're aware of your enhanced leadership skills and heightened knowledge of credit union management.
Don't just take our word for it; watch these 2018 attendees discuss the powerful takeaways they received!
This was an outstanding, life-changing conference.
Tim Quaife
Manager, Redstone Federal Credit Union
You'll walk away with:
Everything a credit union leader should know about operating a credit union, including financial management, conducting an accounting cost analysis, risk management, and more
Effective tools to build and navigate relationships with board members and your peers

Proven communication techniques

to help move projects forward and make you stand out as a credit union leader

A life-long network of fellow credit union professionals and future leaders
A free, signed copy of the "Managing and Leading Well" book by NAFCU leaders B. Dan Berger and Anthony Demangone
Your official NAFCU Management and Leadership certificate mailed directly to your CEO
Who should attend:
Senior- and mid-level management
Branch and operations managers
Entry-level managers with established financial industry experience or at least a bachelor's degree
All credit unions are welcome!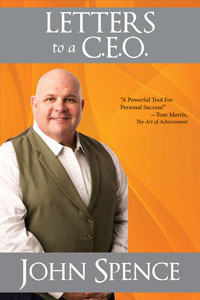 Download Free eBook
Get your free eBook now! Full of highly powerful ideas, tools and techniques you can implement right away to have a dramatically positive impact on your business and career. Written by three-time "Top 100 Thought Leader" John Spence.