Back to the basics: The ancient practice of leadership
I am a big proponent of self-reflection as a way to strengthen relationships with my teams. With 2022 coming to a close, I wanted to take some time to reflect on the basics and realign my perspective on leadership. American University professor and my good friend Scott Talan recently reminded me of one of my favorite Lao Tzu quotes: "To lead people, walk behind them." This quote is derived from Tao Te Ching by Lao Tzu, an ancient, but still very relevant book dating 2,500 years ago, which describes multiple leadership principles derived from Taoist practices. 
Dr. Stephen McCarthy examines these principles and shares why they remain relevant today. In his overview, Dr. McCarthy shares these key pillars on leadership:
Be omnipresent, not overbearing

- Leaders are meant to facilitate, not coerce, success among their employees. A strong leader has the ability to play a minimal role and can entrust their team with different tasks without feeling the need to be dictatorial. 

Be open to new ideas

- The ability to be open and willing to try new ideas is an important factor for all teams. Take the time to listen to opinions and new ideas from your employees and avoid dominating the workflow. 

Be trusting and empowering -

Teams often feed off of each other's energy. A leader plays an important part in setting up that energy. Grant your employees the trust and positivity they need to be successful.

Be free of bias -

A good leader provides each member of their team with undivided attention and dedication regardless of experience or role. 

Be the example -

Good leaders lead by being a good example for their staff, whether through their work ethic or in the way the treat others. Employees are likely to mimic your actions if they see you are taking a positive approach to getting things done.
In addition to self-reflection helping us practice these leadership principles in daily life, continuing professional education can help reinvigorate us to try new things and inspire our employees to do the same. At NAFCU, we find every opportunity to bring credit union leaders together from around the country to share new ideas. In our revamped, bigger and better than ever annual conference, Engage 2023, credit union leaders will join together to network and celebrate the credit union industry. 
Held in beautiful Long Beach, Calif., June 27-30, Engage 2023 will give attendees the opportunity to hear from industry experts on topics such as lending, the future of banking, and how the credit union industry is thriving in the current economic environment. View the agenda. As a special gift, NAFCU is offering $300 savings on each person's registration with code HOLIDAY through Jan. 6.
From one fellow leader to another, I hope to see you there. And as we wrap up 2022 and prepare for the new year, I hope you find time to reflect on how you can be a stronger leader and help your team reach their goals in 2023.
About the Author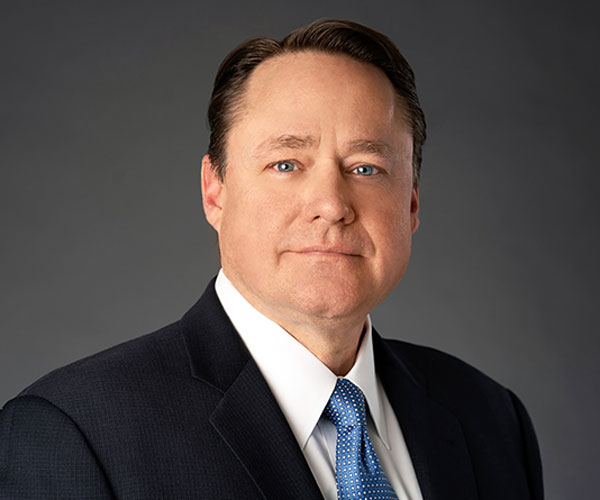 B. Dan Berger first joined NAFCU in 2006 and helped turn the association into the premiere advocate for the credit union industry.
Read full bio