CFPB Acting Director Spells Out New Focus in Internal Letters
Acting Director of the Consumer Financial Protection Bureau (CFPB), Dave Uejio, has recently sent letters to the different divisions of the bureau to outline his vision for the agency's focus and priorities. We've previously blogged on his January 28, 2021 letter to the Division of Supervision, Enforcement and Fair Lending.
On February 4th, 2021 Acting Director Uejio sent a letter to the bureau's Division of Research, Markets and Regulations (RMR), which lays out his "broad vision" for the division's work over the coming months. The letter laid out Uejio's two major priorities for RMR: (1) relief for borrowers facing hardship due to the COVID-19 pandemic and related economic crisis; and (2) racial equity. Uejio communicated that he expects RMR to publish regular research addressing those two priorities.
The first priority deals with assisting borrowers who are facing financial hardship due to the COVID-19 pandemic. Credit unions are no strangers to this topic, as the pandemic has been with us for nearly an entire year and credit unions have been working to implement the forbearance provisions of the CARES Act and provide other types of relief for struggling members. The second priority appears to be in lockstep with the Biden Administration. On his first day in office, President Biden signed an executive order on "advancing racial equity" and the topic is also listed on the White House's website as one of the administration's "immediate priorities."
The letter made several statements that hint at possible rulemakings or other regulatory activity. First, Uejio stated he will assess regulatory actions taken by previous leadership, and will make adjustments "as necessary and appropriate" to actions that "are not in line with [the bureau's] consumer protection mission and mandate." The letter also instructed RMR to focus rulemaking on the response to the COVID-19 pandemic, and specifically asked RMR to:
Focus the mortgage servicing rulemaking on pandemic response to avert, to the extent possible, a foreclosure crisis when the COVID-19 forbearances end in March and April; and
Explore options for preserving the status quo with respect to QM and debt collection rules.
In addition, Uejio noted that he has pledged to give RMR the support it needs to implement section 1071 of the Dodd-Frank Act, a section which requires financial institutions to gather information on businesses that apply for credit, such as asking whether the businesses are women-owned, minority owned, or are small businesses. The bureau has recently discussed proposals for implementing section 1071, but so far has not yet issued a proposed rule on the topic.
Aside from possible regulatory activity, the letter also directed RMR to:
Prepare an analysis on housing insecurity – including mortgage foreclosures, mobile home repossessions and landlord-tenant evictions;
Prepare an analysis of the most pressing consumer finance barriers to racial equality to inform research and rulemaking priorities;
Explicitly include in policy proposals the racial equity impact of the policy intervention; and
Resume data collections paused at the beginning of the pandemic, including HMDA quarterly reporting and the CARD Act data collection, as well as the previously completed 1071 data collection and the ongoing PACE data collection.
As the list above illustrates, Uejio plans to use the bureau's data collection and analysis capabilities to inform the bureau's approach to the priorities listed above – responding to the economic effects of the COVID-19 pandemic and promoting racial equity. To that end, Uejio stated he will rely on "RMR's rigorous, routine internal reporting on key market metrics like foreclosures, charge offs, auto loans, checking account closures, and more," and that those metrics will help the bureau "gauge the health of consumer finance markets" and guide the bureau's focus. Uejio expects the bureau to "make maximum use of the data available to it" and will authorize data collection under section 1022(c)(4) of the Dodd-Frank Act, which allows the bureau to gather information from "examination reports concerning covered persons or service providers, consumer complaints, voluntary surveys and voluntary interviews of consumers, surveys and interviews with covered persons and service providers, and review of available databases" and also allows the CFPB to require covered persons – such as credit unions – to file certain reports or to answer specific questions. In other words, the CFPB is going to review information from a wide range of sources and may even require credit unions to file reports or provide specific information.
Last week, Uejio sent another letter, this time to the bureau's Division of Consumer Education and External Affairs (CEEA). This letter reiterated the two priorities discusses above, and stated the bureau should focus on engaging the consumers it serves, particularly by making use of the consumer complaint process which Uejio referred to as "our lifeblood." Uejio explained that he has requested a report on which companies or institutions have not sufficiently responded to consumer complaints, or which have had disparities in their responses to Black, Brown, and Indigenous Communities. This letter also discussed focusing consumer education efforts on homeowners struggling due to the pandemic, on revamping the bureau's website to make it more consumer friendly, increasing the bureau's social media presence and on rebuilding and repairing the bureau's relationship with "consumer, civil rights, racial justice, and tribal and Indigenous rights groups."
It is important to keep in mind Uejio is currently serving as the Acting Director, which is not a permanent position. President Biden has nominated Rohit Chopra, a former Assistant Director of the CFPB and current commissioner at the Federal Trade Commission, to serve as the bureau's next Director if confirmed by the U.S. Senate. While Uejio's term as Acting Director is temporary, these letters show he is using his time in the role to refocus the bureau's work on matters he feels are most impactful for consumers. NAFCU will continue to monitor developments at the CFPB and will blog on any upcoming rulemakings and other regulatory efforts.
About the Author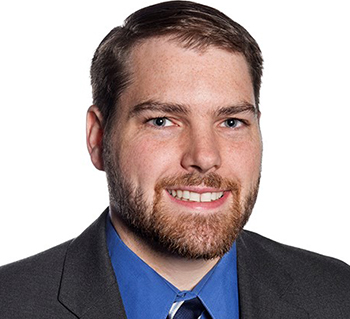 Nick St. John, was named regulatory compliance counsel in March 2020. In this role, Nick helps credit unions with a variety of compliance issues.
Read full bio