CFPB Announces Supervisory Focus, MLA Examination; NCCO Preparation Webinar
On January 28, 2021 the new Acting Director of the Consumer Financial Protection Bureau (CFPB or Bureau), Dave Uejio, announced that, effective immediately, the bureau will make some shifts in how it supervises credit unions with over $10 billion in assets. Two key priorities are "relief for consumers facing hardship due to COVID-19" and "racial equity." While this announcement is not particularly long there were some details to note.
Acting Director Uejio pointed to the results of the Winter 2020 Supervisory Highlights, which details examiners' findings of non-compliance with COVID relief items like inaccurate credit reporting. Given the number of issues, the CFPB will "take aggressive action" to ensure regulated entities are following the law relative to the ongoing pandemic. Enforcement actions relative to COVID-19 are to be expedited and "penalties may be necessary," with an aim towards "ensur[ing] the industry gets the message that violations of law during this time of need will not be tolerated."
In terms of the issue of racial equity, Acting Director Uejio's announcement indicates that fair lending enforcement is a top priority. However, the bureau will look "beyond fair lending, to identify and root out unlawful conduct that disproportionately impacts communities of color and other vulnerable populations." These efforts will include both new investigations or exams, and elevating or expanding existing ones, so the bureau has a "healthy docket" to address this issue.
Also of note, the bureau will restart supervising credit unions under its supervisory jurisdiction for compliance with the Department of Defense's (DoD) Military Lending Act (MLA) rule. As background, in August 2018, the CFPB announced it did not believe it had the statutory authority to supervise lenders for compliance with MLA requirements. Although the CFPB asked Congress to provide it with the explicit authority to examine financial institutions for MLA compliance in 2019, Congress did not take such an action. As a result, the bureau focused only on its enforcement authority relative to the MLA, which did result in some recent actions against nonbank lenders. But the MLA was not covered during examinations.
Starting today, the CFPB is rescinding previous public statements and making it the bureau's official policy to supervise and examine for MLA compliance. Credit unions subject to the CFPB's supervision authority can expect that examiners will review this area in upcoming exams.
What can such credit unions expect this to cover? Prior to 2018, examiners had a checklist to use that included topics like:
Evaluation of applicable policies and procedures;
Whether steps are taken to identify MLA covered borrowers;
If the Military Annual Percentage Rate, capped at 36%, is properly calculated;
Whether necessary disclosures are provided; and
If MLA covered loans comply with certain contractual limitations like the prohibition against arbitration clauses.
Meanwhile, at the NCUA, Chairman Todd Harper will hold a webinar on February 11, 2021 to provide an update on both the chairman's and the agency's priorities.
NAFCU will continue to keep members updated on any relevant guidance or information as the CFPB makes changes under its new leadership and of information that is of interest from Chairman Harper's upcoming webinar.
Breaking Down the NCCO Certification Exams Webinar. If you are registered for our upcoming Virtual Regulatory Compliance School, or are thinking of attending, on Thursday, February 11, 2021 we will hold a live webinar to help prepare you for success. Learn the best ways to utilize the provided material and maximize your study time. The webinar is free, register here.
About the Author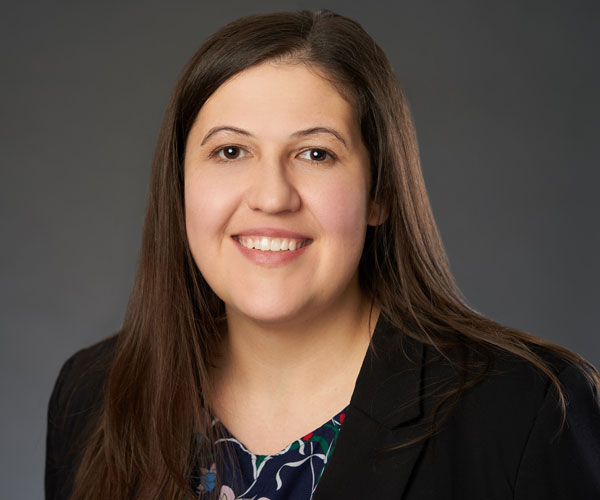 Brandy Bruyere, NCCO was named vice president of regulatory compliance in February 2017. In her role, Bruyere oversees NAFCU's regulatory compliance team who help credit unions with a variety of compliance issues.
Read full bio