CFPB Extends Sunset Date for the GSE Patch
On October 20, 2020 the Consumer Financial Protection Bureau (CFPB) finalized a rule extending the expiration date of certain "temporary" qualified mortgages (QM) also called the government sponsored entity (GSE) patch. This type of QM had a sunset date of January 10, 2021. Rather than extend this deadline to a specific date, this rule is effective until the bureau finalizes additional changes to the ATR/QM rule, or when the GSEs exit conservatorship, whichever occurs first.
As background, the Dodd-Frank Act and section 1026.43 of Regulation Z require credit unions to make a reasonable, good faith determination that a borrower has the ability to repay (ATR) any consumer credit transaction that is secured by a dwelling, with some exceptions (e.g. home equity lines of credit). This involves consideration of eight specific underwriting factors. If a loan meets certain criteria, it is a QM and is considered to be in compliance with the ATR requirements. Currently, there are four types of QMs in the regulation:
General QM, where the debt-to-income ratio is capped at 43%;
Small creditor portfolio QM;
Small creditor balloon-payment QM; and
Temporary QM, which must be eligible to be purchased by Fannie Mae or Freddie Mac (the GSE patch)
Note – a fifth category of QM was added by statute in 2018 and has not been implemented into the regulation.
For the four types of QMs in Regulation Z, the rule has specific limitations on the terms and conditions for the loan. For example, QMs cannot have a negative amortization feature, a maturity limit greater than 30 years, or excessive points and fees. While credit unions are not required by the rule to offer only QMs, these loans are presumed to meet the ATR requirements. However, borrowers can assert as a defense to foreclosure that a lender violated the ATR rule. Since QMs have a presumption of compliance (a rebuttable presumption for higher-priced QMs) there is less liability risk for QMs. More basics about the ATR/QM rule can be found in the CFPB's Small Entity Compliance Guide, although it has not been updated in several years.
If a credit union is not a small creditor, there are only two QMs in the rule available – the general QM and the temporary QM/GSE patch. To be a small creditor, a credit union must have assets below $2.202 billion (adjusted annually for inflation) and, together with its affiliates, have originated no more than 2,000 first-lien mortgage loans in the past year. The general QM has the 43% DTI limit, while the temporary QM has more flexibility in line with the Fannie Mae/Freddie Mac selling guidelines. Without this category of QM, some borrowers may have fewer options for mortgage loans given the DTI cap.
So how does this extension of the sunset date work? The bureau is still considering proposals to amend the current general QM and add a new category of QM. In part, the bureau has proposed shifting from a DTI cap to a pricing-based standard that would look to the annual percentage rate (APR) on a loan as compared to the Average Prime Offer Rate (APOR). For the temporary QM to be available, the credit union would need to receive the member's application prior to the mandatory compliance deadline for these future amendments to the general QM. If a loan is subject to the TILA/RESPA integrated disclosures (TRID) rule – a closed-end consumer credit transaction secured by real property (land), then that rule's definition of application would apply. Under TRID, this means the credit union has the borrower's name, income, Social Security number for the purposes of pulling credit, loan amount, property address and estimate of the property value. If a mortgage is secured by a dwelling but does not involve land, then the more general Regulation Z definition of application would apply.
NAFCU will continue efforts to ensure credit unions have ample time to adjust to the expiration of the GSE patch and urge the bureau to consider a longer extension. Additionally, we will continue to advocate for future changes to the general QM to provide regulatory relief for credit unions and flexibility for borrowers. NAFCU has Regulatory Alerts for members on the pending proposals here and here.
About the Author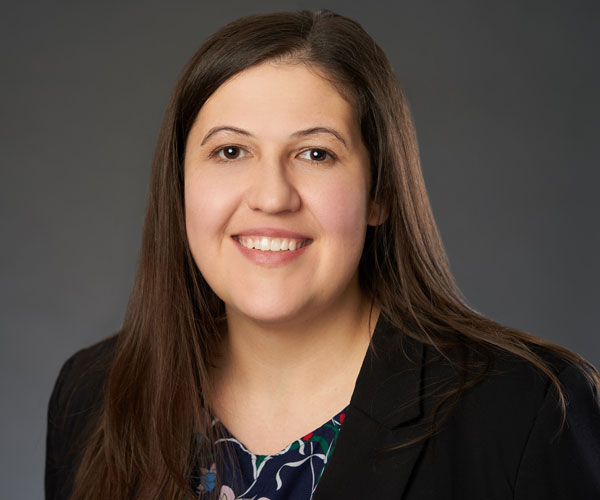 Brandy Bruyere, NCCO was named vice president of regulatory compliance in February 2017. In her role, Bruyere oversees NAFCU's regulatory compliance team who help credit unions with a variety of compliance issues. She also writes articles for NAFCU publications, such as the NAFCU Compliance Blog.
Read full bio