CFPB Releases 2020 Fair Lending Report
Last week, Acting CFPB Director David Uejio signed off on the agency's annual fair lending report. The report explains that due to the ongoing effects of the pandemic, many people are facing greater financial hardship than ever before, especially communities of color. The strain on the economy has exposed and exacerbated existing inequalities, which the bureau has noted is currently an area of focus. Specifically, the bureau's report describes fair lending supervision and enforcement, recent rulemaking efforts, the bureau's Tech Sprint program, and other items of concern related to developments in fair lending. Let's focus on a few items that may be of interest to credit union compliance teams.
Fair Lending Supervision. The bureau will continue to use a risk-based prioritization process to determine areas of focus for supervision. These areas are identified by developments and trends in the financial services market, along with input from whistleblowers, advocacy groups, and government agencies. In 2020, the bureau focused on mortgage origination, small business lending, and student loan origination. The CFPB rescheduled many of its planned examinations in order to conduct prioritized assessments to track industry responses to the pandemic and ensure consumers received much needed relief. As a part of these efforts, the CFPB initiated 13 fair lending examinations, numerous prioritized assessments, and issued several fair lending Matters Requiring Attention to entities required to take corrective action.
Fair Lending Enforcement. In 2020, the bureau reported on two major enforcement actions against financial institutions for fair lending violations. The first action was against Townstone Financial Inc, a nonbank mortgage creditor. The CFPB alleged that Townstone violated the Equal Credit Opportunity Act (ECOA) and Regulation B by refusing to take mortgage applications for properties in minority neighborhoods, and made statements discouraging minority borrowers from applying for mortgage loans. The bureau is seeking injunctive relief, damages, and civil money penalties. The bureau also brought action against Washington Federal, a national bank, for inaccurate HMDA reporting. It was found that significant HMDA errors were caused by a lack of staffing and training, and inadequate quality control. In a settlement agreement, Washington Federal agreed to pay $200,000 in civil money penalties and develop a compliance management program to prevent further violations.
Along with the CFPB, there are about ten other federal agencies (including NCUA) with the authority to bring claims under ECOA and Regulation B. The bureau's annual report includes a summary of these claims as well. For example, the Federal Trade Commission (FTC) brought action against a car dealer for allegedly discrimination against minority borrowers seeking to finance car purchases. The car dealer allegedly imposed higher markups and fees for minority borrowers, making their transactions more expensive than those of white borrowers. Ultimately, the dealer agreed to pay $1.5 million in refunds to borrowers and establish a fair lending program. In total, federal banking agencies cited 81 institutions for ECOA and Regulation B violations. Credit unions may want to review complaints, enforcement actions, settlement agreements, and other public documents for a better understanding of the conduct regulators look for when enforcing fair lending laws.
ECOA and Regulation B Rulemaking. Recently, the bureau has expressed its interest in rulemaking regarding small business lending data collection and has increased efforts to gain industry feedback. Last year, the CFPB released its Outline of Proposals Under Consideration and Alternatives Considered for Section 1071 of the Dodd-Frank Act, which outlined proposals for small business lending requirements. The bureau also hosted a Small Business Advocacy Review panel, which included industry representatives who were present to make comment and recommendations. Finally, the bureau published the Final Report of the Small Business Review Panel on the CFPB's Proposals Under Consideration for the Small Business Lending Data Collection Rulemaking, which includes a summary of the feedback collected. With these processes concluded, the CFPB will be working on proposed rules regarding the collection and reporting of data for business lending.
In addition to its focus on business lending, the bureau released an Advisory Opinion regarding special purpose credit programs, which did not create new requirements, but clarified ECOA and Regulation B. The Advisory Opinion, which was published in December 2020, outlines the requirements for determining the need for and creating a special purpose credit program. For credit unions looking for implement a special purpose credit program, the guidance can be found here.
The report goes on to discuss changes to HMDA requirements, which the NAFCU team has blogged on; the Tech Sprints, which are being used to analyze how technology is changing the industry; and the bureau's ongoing outreach and education efforts. The full report contains plenty of valuable information about the state of fair lending and can be found here.
About the Author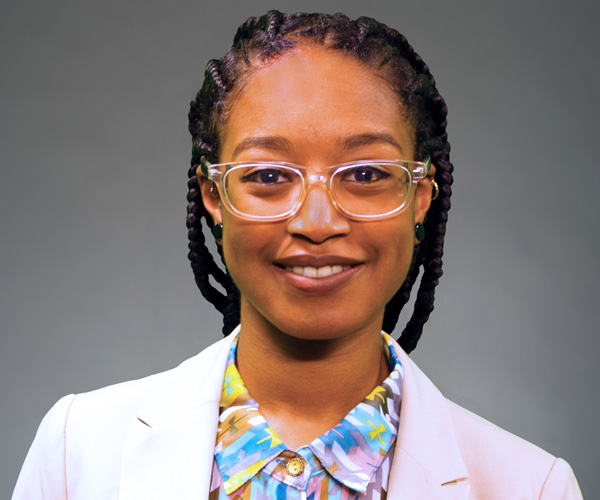 Loran Jackson joined NAFCU as Regulatory Compliance Counsel in April 2019 and was named Senior Regulatory Compliance Counsel in February 2021. In her role, she provides daily compliance assistance to member credit unions on a variety of topics. She also writes articles for NAFCU publications and presents at NAFCU conferences
Read full bio