CFPB's 2019 Fair Lending Report
Happy Monday and National Scotch Day!
What a holiday to kick off the first week of NAFCU's Virtual Regulatory Compliance School. Cheers!
Before we all pass our NCCO exams, let's take a look at some trends and priorities in fair lending identified by the CFPB. In April (back when all we could think about was the CARES Act) the CFPB issued its annual Fair Lending Report for 2019. As background, the Dodd-Frank Act created the Office of Fair Lending and Equal Opportunity (OFLEO). See, 12 CFR § 5493(c). Additionally, Dodd-Frank requires that the OFLEO provide Congress and the public annual reports about its efforts to fulfill its fair lending mission. The CFPB's 2019 fair lending report covers updates on innovation, rulemaking and guidance, compliance, supervision, and interagency efforts to support fair lending. This blog will cover a few of these topics.
Innovation
The OFLEO has put increased focus and attention on innovation and increased access to credit by collaborating with the Office of Innovation (OI) on multiple fronts. This collaboration is meant to ensure lending practices can continue to move forward while prioritizing fair and equitable solutions for consumers.  In September 2019, the OI launched three new programs to promote innovation: a revised no-action letter (NAL) Policy, a revised trial disclosure program policy, and the compliance assistance sandbox policy. Each of these programs is meant to increase the level of innovation the industry is comfortable with and allow institutions the flexibility to ask questions and test new products with advice from the bureau without the fear of violating existing regulations. Credit unions can learn more about these programs here.
Another important aspect of innovation is the increased use of alternative data, artificial intelligence (AI), and machine learning models to evaluate creditworthiness and make credit decisions. This type of innovation is valuable because it allows credit unions to include data not typically found in consumer reports, which allows credit unions to reach more members and offer more lending products. Although alternative data and analysis can increase access to credit, the CPFB describes some of the associated issues. For example, both the Equal Credit Opportunity Act and the Fair Credit Reporting Act include adverse actions provisions which require a creditor to provide information about the reasons for denial of an application. The bureau has identified there may be confusion about how to provide this information if AI or machine learning models are used to make the credit decision. The CFPB explains that the adverse action notice requirements are already flexible enough to fit with a creditor's use of alternative data:
"…[T]he Official Interpretation to ECOA's implementing regulation, Regulation B, provides that a creditor need not describe how or why a disclosed factor adversely affected an application or, for credit scoring systems, how the factor relates to creditworthiness. Thus, the Official Interpretation provides an example that a creditor may disclose a reason for a denial, even if the relationship of that disclosed factor to predicting creditworthiness may be unclear to the applicant."
The CFPB also reminds creditors that they need not rely on any particular list of reasons when creating an adverse action notice, but instead can create a new reason that aligns with their method of determining creditworthiness.
Supervision and Enforcement
The CFPB is currently focusing its fair lending efforts on mortgage origination, small business lending, student loan origination, debt collection, and model use. The CFPB has stated that is has and will continue to look for practices such as redlining and the use of models for pricing and recovery prediction. According to the report, in 2019, the bureau took the following actions:
·       Initiated 26 supervisory events at financial services institutions to determine compliance with federal laws, including ECOA and HMDA;
·       Filed one fair lending public enforcement action: In the Matter of Freedom Mortgage Corporation (File No. 2019-BCFP-0007);
·       Referred three matters to the Department of Justice involving discrimination pursuant to section 706(g) of ECOA; and
·       Opened a number of fair lending investigations at financial institutions, most of which are ongoing.
This year, in efforts to continue its mission to reduce fair lending issues, the bureau updated its ECOA and HMDA examination procedures to test for accuracy of data collection and determine how institutions are identifying and managing fair lending risks.
As supervision and enforcement for fair lending continues to develop, credit unions may want to use some of the resources published by the CFPB in the report and consider whether updating their internal policies, procedures, and controls to reduce fair lending risks may be appropriate.
HMDA Resources
The 2019 fair lending report also contains a section dedicated to changes to HMDA and Reg C. In addition to discussing some of the updates made to HMDA and Reg C, the CFPB included helpful links to the many resources it has published to help with HMDA compliance, including an Executive Summary of HMDA rule changes; Small Entity Compliance Guide; Key Dates Timeline, Institutional and Transactional Coverage Charts; Reportable HMDA Data Chart; sample data collection form, and Frequently Asked Questions (FAQs). For those who have the great joy of dealing with HMDA requirements, NAFCU's compliance team has blogged about the recent amendments.
About the Author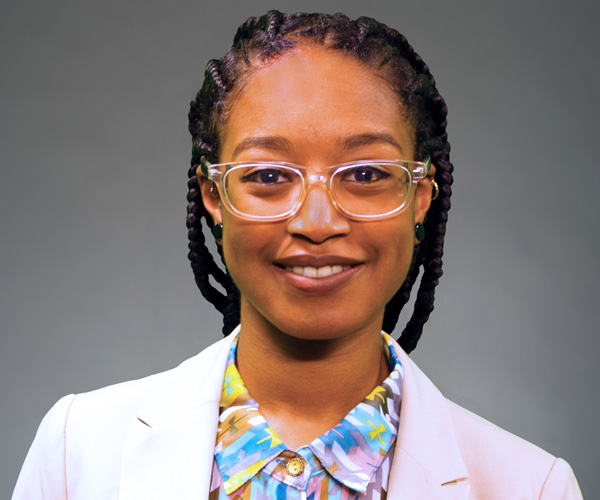 Loran Kilson joined NAFCU as Regulatory Compliance Counsel in April 2019 and was named Senior Regulatory Compliance Counsel in February 2021. In her role, she provides daily compliance assistance to member credit unions on a variety of topics. She also writes articles for NAFCU publications and presents at NAFCU conferences
Read full bio