Coronavirus FAQs and Resources
On March 11, 2020, the World Health Organization declared the coronavirus outbreak a global pandemic. NAFCU is closely monitoring the spread of COVID-19 – the disease caused by the coronavirus - and has a resource page available to help credit unions stay on top of recent developments. We also have blogged twice on this topic, first to review existing pandemic planning guidance and again after federal regulators issued updated guidance. As the issue is evolving rapidly, we have received many questions from credit unions so a forewarning, this is a rather long post, but we hope it helps navigate through some challenging times. Many answers here are based on NCUA's most recent model bylaws, so credit unions will need to check either their specific bylaws or their state provisions if state chartered. There are not always clear answers, so NAFCU has also reached out to NCUA and the CFPB for guidance for credit unions.
Assisting Impacted Members
On March 9, 2020, federal financial regulators, including NCUA and the CFPB, issued a statement encouraging financial institutions to "work constructively with borrowers and other customers in [COVID-19] affected communities." Additionally, the regulators indicated that "prudent efforts that are consistent with safe and sound lending practices should not be subject to examiner criticism." This is similar to statements released by the regulators during the extended government shutdown in late 2018/early 2019.
Credit unions have a long history of working to help their members during challenging times. Some credit unions are currently reviewing how to offer similar programs as what they may have created for past extenuating circumstances like government shutdowns or natural disasters like hurricanes. Many credit unions operating in areas impacted by the coronavirus are considering measures to assist their members such as:
Waiving account or overdraft fees

Low-cost or 0% short term loans, or

Skip-a-pay or other loan payment deferment options.
Specifically for lending products, NCUA does not have prescriptive underwriting requirements in its lending regulations or other specific guidance. But the agency also expects credit unions to follow their internal lending policies and operate loan programs in a safe and sound manner. For a loan designed to assist members impacted by the coronavirus, it is possible that existing policies may be stringent and need amendment to accommodate a new product. Alternatively, a credit union's policies may have some flexibility in terms of issues like considering present versus future or expected income.
While the coronavirus is different in nature, it does create a similar underwriting concern of income disruption and in the past NCUA has indicated that in some cases, safe and sound lending can be accomplished even in difficult situations. NCUA issued a Letter to Credit Unions in 2011 that addressed preparing for a government shutdown. This letter noted that credit unions may consider "offering special programs to assist members who may need short-term loans" and indicated that credit unions "may also create loan programs with special loan terms and rates." Similarly, in response to natural disasters, NCUA has "encouraged credit unions to make loans with special terms and reduced documentation to affected members."
 Additionally, many credit unions are distributing general information about COVID-19 to members, letting members know what the credit union is doing to take precautions, and reminding members of the services available by phone, online, and through mobile apps. Some are also warning members about a coronavirus fraud alert issued by the Federal Trade Commission.  
Rescheduling Annual Meetings
At this point, multiple states have prohibited large gatherings in certain areas or even statewide. Others may follow suit as the COVID-19 issue continues to evolve. Many credit unions have asked about rescheduling annual meetings. For federal credit unions (FCUs), NCUA addressed postponing meetings in a 2005 legal opinion issued just after Hurricane Katrina, stating in part that "there is nothing to prohibit a change in the date of the annual meeting in the FCU Act or FCU bylaws."
However, this does not clarify whether resending a new notice to members would be required. The current requirement in Article IV of NCUA's bylaws states that notice must be provided at least 30 but no more than 75 days before the day of the annual meeting. Additionally, the notice must be delivered by mail or "for members who have opted to receive statements and notices electronically, by electronic mail…" Re-sending paper notices to those members who have not opted to receive electronic notices is not an insignificant expense. NAFCU has reached out to NCUA for clarification, but the spirit of the bylaws is for members to have ample notice of the meeting and be able to participate given the democratic nature of the credit union model.
Virtual Annual Meetings and Board Meetings
Article IV, Section 1 of NCUA's model bylaws permit some type of virtual attendance and participation, but the quorum requirement in Article IV, Section 5 does not seem to contemplate counting virtual attendees. It states "…except as otherwise provided, 15 members constitute a quorum at annual or special meetings. If a quorum is not present, the board may adjourn to a date at least 7 but not more than 14 days thereafter."  While the current bylaws permit virtual attendance and participation, it does not seem that could be the only means of attendance and participation.  NAFCU formally asked NCUA to consider flexibility on this requirement in light of the risks presented by COVID-19.
However, NCUA's bylaws do permit fully virtual board meetings. Article VI, Section 5 of the bylaws indicates that the board "must hold a regular meeting each month," only one regular meeting per calendar year needs to be in person. Even then, if "a quorum of the board is present at the in-person meeting," then the rest of the board can attend by audio or video teleconference and still meet the requirement to have an in-person meeting. If a FCU has not adopted the most recent NCUA bylaws, the 2007 version of the bylaws also allowed the board to meet by audio or video teleconference.
Board Members Up for Election
Article VI, Section 3 of NCUA's model bylaws require the terms for directors to be set for periods of two or three years, and "set and staggered at the first meeting…" As a result, a director's term likely ends at an annual meeting. Many FCUs have what impact delaying their annual meeting will have on these directors' positions. This is also not clear, but if the language of the FCU's bylaws indicate the term extends until the annual meeting, then perhaps the postponement of the meeting means that director is still in their position. If an end date of a board member's term is more specific, while it is still not particularly clear it is possible this is a vacancy. Article VI, Section 4 discusses vacancies and allows the directors to fill any vacancy by a majority vote and that person may only hold the office "until the next annual meeting." If a director's term is going to end but the annual meeting is being postponed, it could functionally be a vacancy and the board could appoint someone, perhaps the current director, to serve until the new date of the annual meeting.
Potential Branch Closures
Temporary branch closures may be appropriate in some circumstances so many have asked about limits or notification requirements. There is no specific NCUA prohibition on closing a branch or explicit notification requirement. Unlike NCUA, other regulators and state chartering authorities have instituted guidance and requirements for closures, including reporting branch closures to the agencies. For example, under the Federal Deposit Insurance Act (FDI Act), 12 USC §1831r-1, any depository institution insured by the FDIC is required to provide notice to regulators of branch closings. In 1999, these agencies (plus the now defunct OTS) issued an interagency policy statement on branch closure notices.
As NCUA has not released any regulatory requirements or guidance on this topic, as of now, there is no limitation on closures or requirement to report the closing of a branch to NCUA. However, providing members with notice is a common practice from a member service perspective. From a reputational risk standpoint, the credit union may want to address service-related concerns, such as providing members with prior notice and offering alternative services where possible.
One thing to consider is NCUA's rules for filing catastrophic act reports. Section 748.1(b) requires federally insured credit unions to notify their regional director within five business days of "any disaster, natural or otherwise…causing an interruption in vital member services…projected to last more than two consecutive business days." A "vital member service" includes " informational account inquiries, share withdrawals and deposits, and loan payments and disbursements." Credit union closures or broad branch closures may need analyzed for whether vital member services are being disrupted.  
Closing a branch, especially for an extended period of time, may have employment law implications as well. A credit union may want to consult with counsel to address these kinds of issues.
NAFCU is Here to Help
We are advocating for credit unions on this issue, including asking the Federal Reserve to remove the transaction limits in Regulation D to help alleviate stress on household liquidity. NAFCU is also keeping the president, Congress, and regulators updated on how credit unions are working to support their members who are impacted by the virus. As many credit unions have asked questions like what to do if their annual meetings and board elections are scheduled for the coming weeks, we have reached out to NCUA on this and other questions and will keep our members posted as this issue continues to evolve. 
If you have other questions on this topic, NAFCU is here to help our members. Please feel free to reach out to the team at compliance@nafcu.org. If your credit union is implementing a plan to assist your impacted members, we would like to hear more about these efforts as well.
About the Author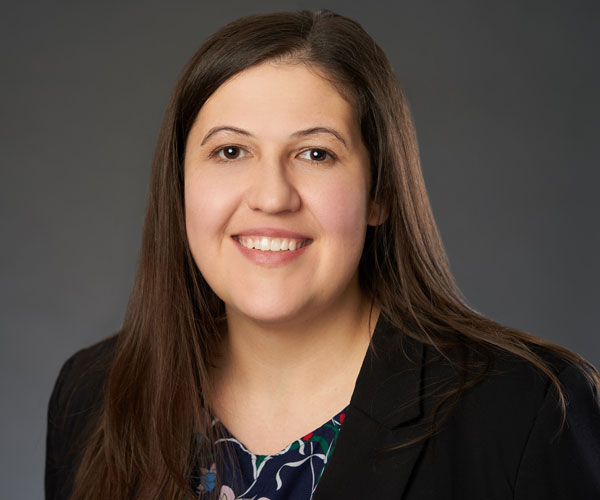 Brandy Bruyere, NCCO was named vice president of regulatory compliance in February 2017. In her role, Bruyere oversees NAFCU's regulatory compliance team who help credit unions with a variety of compliance issues. She also writes articles for NAFCU publications, such as the NAFCU Compliance Blog.
Read full bio