DOJ Issues ADA Website Accessibility Guidance
In late March, the Department of Justice (DOJ) issued a press release providing guidance on website accessibility under Title III of the Americans With Disabilities Act (ADA), which prohibits discrimination on the basis of disability by public accommodations and in commercial facilities. While the DOJ's stance has not changed, the DOJ has acknowledged ADA accessibility is a new enforcement priority. This is a good time to review the new Title III accessibility guidance.
There has been recent litigation around the issue of website accessibility and the ADA. The DOJ stresses website accessibility matters because "inaccessible web content means that people with disabilities are denied equal access to information," equating the exclusion to web content to how the steps at an entrance to a physical location may exclude people with disabilities. The guidance highlights the issues inaccessible web content may create for people with disabilities, highlighting some important information that is found on the internet. For example, voter information, health and safety resources, and mass transit schedules are some examples of important information that a person with disabilities may have potential issues accessing. Here are some examples of website accessibility barriers:
·       Poor color contrast: People with limited vision or color blindness cannot read text if there is not enough contrast between the text and background
·       Use of color alone to give information: People who are color-blind may not have access to information when that information is conveyed using only color cues because they cannot distinguish certain colors from others. Also, screen readers do not tell the user the floor of text on a screen, so a person who is blind would not be able to know that color is meant to convey certain information
·       Lack of text alternatives ("alt text") on images: People who are blind will not be able to understand the content and purpose of images, such as pictures, illustrations, and charts, when no text alternative is provided.
·       No captions on videos: People with hearing disabilities may not be able to understand information communicated in a video if the video does not have captions.
·       Inaccessible online forms: People with disabilities may not be able to fill out, understand, and accurately submit forms.
·       Mouse-only navigation (lack of keyboard navigation): People with disabilities who cannot use a mouse or trackpad will not be able to access web content if they cannot navigate a website using a keyboard.
The guidance also provides insight to when the ADA requires accessible web content. The ADA applies to businesses that are open to the public under Title III. Under Title III, the ADA requires "…businesses open to the public provide full and equal enjoyment of their goods, services, facilities, privileges, advantages, or accommodations to people with disabilities." Businesses under Title III are required to take steps to provide communication aids and services to help individuals communicate. The guidance suggests the communication aids may include interpreters, notetakers, captions, or assistive listening devices. The guidance underscores the DOJ has taken a position that the ADA's requirements apply to "all the goods, services, privileges, or activities offered by public accommodations, including those offered on the web."  Retail establishments and banks are two examples the guidance highlights as businesses that are open to the public. Although the guidance does not specifically mention credit unions, this guidance likely applies the same way to credit unions as it does to banks.  
The guidance also advises readers on how to make web content accessible to people with disabilities. While the guidance provides some flexibility to credit unions in how a credit union will comply with the "ADA's general requirements of nondiscrimination and effective communications," a credit union is still required to follow the ADA's requirements. Credit unions must rely on DOJ's interpretation of the ADA's provisions regarding nondiscrimination and effective communication as the DOJ has not promulgated any rules or regulations outlining DOJ's ADA standards. This provides credit unions flexibility in how a credit union will ensure programs and services provided online are accessible to people with disabilities. A credit union may view DOJ's technical standards, including Web Content Accessibility Guidelines (WCAG) and the Section 508 Standards, to learn how to make websites accessible to people with disabilities.
Finally, the DOJ provides examples of how the department has applied Title III to businesses in the past, acknowledging the DOJ's long-existing position the ADA applies to web content. The guidance offers four examples of how the DOJ has enforced Title III.
·       "The Department reached an agreement with Rite Aid Corporation to address accessibility barriers in Rite Aid's COVID-19 virtual registration portal."
·       "The Department reached an agreement with Teachers Test Prep, Inc. regarding complaints that the test prep company's online video courses did not provide captions and were inaccessible to people who are deaf."
·       "The Department reached an agreement with [HRB Digital and HRB Tax Group] to address claims the company failed to code its website so that individuals with disabilities could use assistive technology…"
·       "The Department reached an agreement with Peapod to address claims that its online grocery delivery services were not accessible to some individuals with disabilities."
Credit unions may want to take the time to review their own websites to ensure the websites are accessible to people with disabilities. The examples of website accessibility barriers may be helpful to review and compare to see if a credit union's own website may have some of the listed barriers. In addition, NAFCU has a dedicated landing page on its website to track existing ADA website litigation activity.
About the Author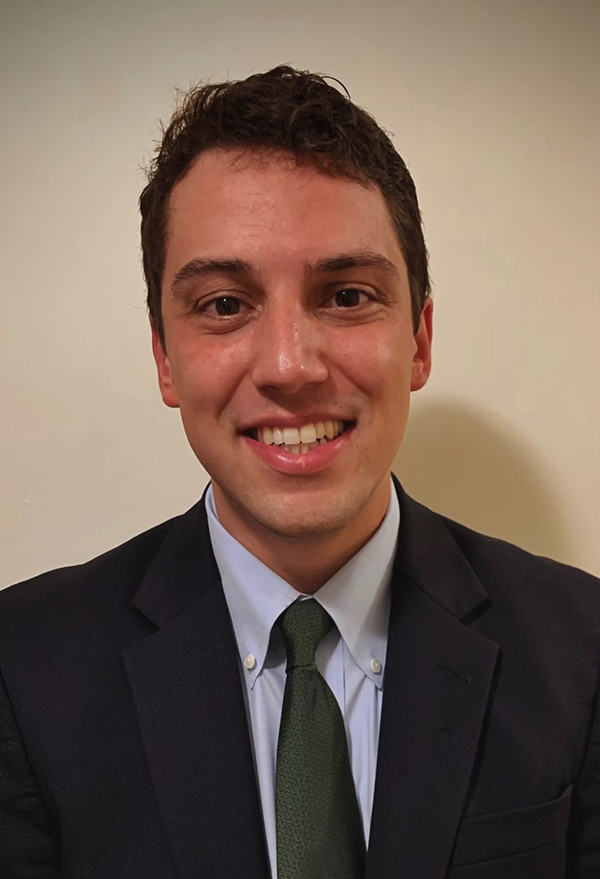 Justin joined NAFCU as a regulatory compliance counsel in August 2021. As part of the Regulatory Compliance Team, he provides daily compliance assistance to member credit unions on a variety of topics.
Read full bio