Recent Activity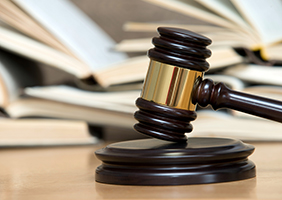 Credit unions facing ADA litigation are seeing favorable initial outcomes: Several federal trial court decisions recently came down on the side of the credit union in lawsuits over unclear website requirements under the ADA.
Initial Wins for the Industry
On January 26, 2018, in a first victory for credit unions, a federal district court in Virginia found that the plaintiff to the lawsuit did not have legal standing to sue the credit union because he was not eligible for membership and would not likely use the credit union's services. In addition, the court indicated that a website is not a place of public accommodation, thus certain ADA protections were not triggered. In this case, NAFCU filed an amicus brief supporting the credit union.
What NAFCU Is Doing 
NAFCU is standing with credit unions in the fight against unfair ADA lawsuits. We recognize the importance of the ADA and fully support the ability for all Americans to be free from discrimination, but credit unions should not be the victims of ambiguities in federal law.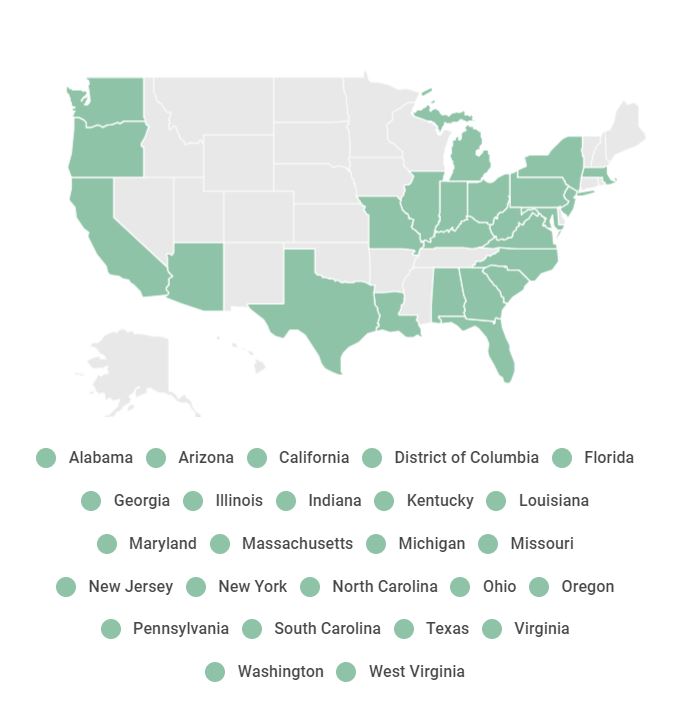 On September 4, 2018, a group of Senators, led by Senate Banking Committee Chairman Senator Mike Crapo (R-ID) and Senator Charles Grassley (R-IA), wrote to Attorney General Jeff Sessions urging the DOJ to resolve uncertainties regarding website accessibility. NAFCU was engaged with Senators in getting the letter drafted. The letter requests that the DOJ provide a briefing to the committee no later than September 28, 2018.
NAFCU has filed twelve amicus briefs in cases in five states, either on its own or jointly with other credit union organizations. So far, six of these cases have been dismissed. NAFCU continues to seek opportunities to support credit unions against predatory litigation.
Where possible, NAFCU attends hearings to lend its support to credit unions and their motions to dismiss these cases.
NAFCU wrote to the U.S. Attorney General asking the DOJ to consider issuing additional guidance on website accessibility under the ADA.
NAFCU sent a letter regarding the impact of lawsuit abuse on small businesses, requesting that Senate Judiciary Committee leaders take steps to curb the rise in frivolous ADA lawsuits.
NAFCU has urged the House Judiciary Committee to address this important issue. NAFCU also worked with a bipartisan group of House members to send a joint letter to DOJ urging the agency to clarify that, absent DOJ or Congressional action, there should be no ability for private action for ADA website compliance and that the DOJ should adopt clear guidelines and standards on ADA for websites.
NAFCU sent a letter to National Association of Attorneys General asking them to look into the issue and to join us in urging the DOJ to address this issue in order to prevent unnecessary litigation.
NAFCU President and CEO B. Dan Berger sent a letter to the most active law firm in these frivolous lawsuits, demanding that they retract threats of legal action and cease and desist from making further demands.
NAFCU sent a letter to the Federal Trade Commission urging the FTC to look into the issue for potential unfair or deceptive acts or practices (UDAPs) by law firms in violation of the FTC Act and to urge the Justice Department to issue clear ADA website standards.
NAFCU supports the ADA Education and Reform Act of 2017 (H.R. 620) and is actively working to expand the bill's protections to cover website-related lawsuits. H.R. 620 was passed by the House on February 16, 2018, and now awaits action from the Senate.
We remain at the forefront of this issue and proactive from all angles given the rapid increase in litigation risk. We are committed to fighting for credit unions and will continue to stand with our members in the face of these costly legal actions threatening the industry. We continue to work with member credit unions facing litigation over unclear website accessibility requirements under the ADA and urge credit unions impacted by this issue to reach out for assistance.