Recent Activity
Wins for the Industry | What NAFCU Is Doing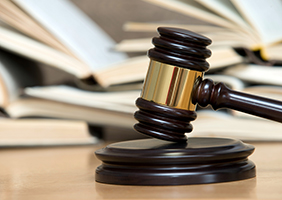 Credit unions facing ADA litigation are seeing favorable initial outcomes: Several federal trial court decisions recently came down on the side of the credit union in lawsuits over unclear website requirements under the ADA.
A letter was sent in September 2018 to Attorney General Jeff Sessions from a group of Senators highlighting the number of website accessibility lawsuits filed in 2018.
A group of 19 state Attorneys General wrote Attorney General Jeff Sessions on July 19, 2018, echoing NAFCU's request that regulations be drafted pertaining to accessibility standards under the ADA. As of July 2018, credit unions in 26 states have been targeted with demand letters on this issue.
In June 2018, a bipartisan, NAFCU-backed effort saw more than 100 House members urge Attorney General Jeff Sessions and the DOJ to provide guidance and clarity with regards to website accessibility under the ADA. Beginning in June 2018, a "Dear Colleague" letter began circulation by Representatives Ted Budd (R-NC) and Lou Correa (D-CA).
On May 18, 2018, NAFCU President and CEO Dan Berger met with Representative Ted Poe (R-TX) to discuss the ongoing issue of credit unions being targeted by lawsuits related to unclear website accessibility requirements under the ADA.
In February 2018, NAFCU-backed legislation, the ADA Education and Reform Act (H.R. 620), passed the House. The legislation would set conditions for filing civil actions over the failure to remove an architectural barrier to an existing public place by giving businesses time to come into compliance before a lawsuit can proceed, among other things.
Wins for the Industry
On January 24, 2019, the United States District Court for the Southern District of Texas dismissed an ADA case holding that the credit union's website is not considered a place of public accommodation under the ADA.
On January 3, 2019, the Fourth Circuit Court of Appeals upheld a dismissal of an ADA website accessibility case finding that the plaintiff lacked legal standing. NAFCU filed an amicus brief in support of the credit union, and attended the oral argument held in October 2018.
In August 2018, a Texas plaintiff voluntarily dismissed their case. A Northern District Illinois court judge dismissed an ADA case finding that the plaintiff was ineligible to join the credit union, therefore the plaintiff lacked standing and had no injury.
On July 10, 2018, a Southern District Georgia court has dismissed an ADA case finding that the plaintiff failed to adequately explain how he was eligible to join the credit union, and he lacked an injury by the inability to research information about the credit unions services and locations.
In June 2018, a federal Alabama judge dismissed a case against an Alabama credit union.
On January 26, 2018, in the first victory for credit unions, a Virginia District Court found that the plaintiff lacked legal standing to sue the credit union because he was not eligible for membership and would not likely use the credit union's services. In addition, the court indicated that a website is not a place of public accommodation, thus certain ADA protections were not triggered. In this case, NAFCU filed an amicus brief supporting the credit union. Since January, federal judges in Virginia have dismissed 5 out of 5 cases in which NAFCU filed amicus briefs. In June 2018, A federal judge in Ohio has dismissed a case against a credit union, favorably citing to the Virginia cases.
What NAFCU Is Doing 
NAFCU is standing with credit unions in the fight against unfair ADA lawsuits. We recognize the importance of the ADA and fully support the ability for all Americans to be free from discrimination, but credit unions should not be the victims of ambiguities in federal law.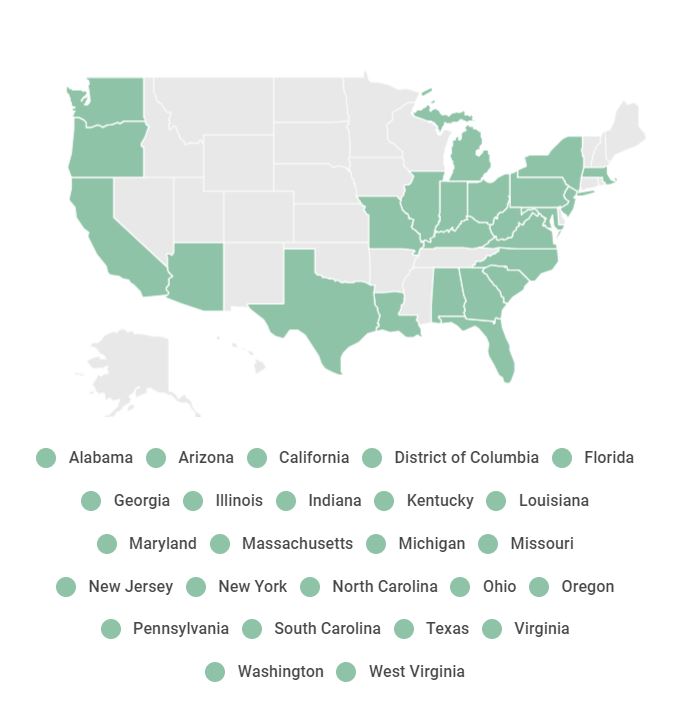 We remain at the forefront of this issue and proactive from all angles given the rapid increase in litigation risk. We are committed to fighting for credit unions and will continue to stand with our members in the face of these costly legal actions threatening the industry. We continue to work with member credit unions facing litigation over unclear website accessibility requirements under the ADA and urge credit unions impacted by this issue to reach out for assistance.