October 23, 2019
NAFCU's Hunt urges DOJ to provide ADA guidance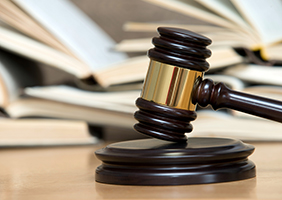 Following the Supreme Court's decision against hearing an appeal from Domino's Pizza – leaving in place a ruling from the U.S. Court of Appeals for the Ninth Circuit that Americans with Disabilities Act (ADA) requirements are applicable to websites and mobile applications – NAFCU's Carrie Hunt urged the Department of Justice (DOJ) to provide clear guidance for website accessibility standards.
The Domino's case is among a series of court decisions that provided differing opinions on whether – and to what degree – websites must be ADA accessible. With the Supreme Court's decision to not hear this appeal, uncertainty about the applicability of the ADA to websites continues.
"The existing split among courts regarding the applicability of the ADA to websites, and whether a website constitutes a place of public accommodation remains troubling," wrote Hunt, NAFCU's executive vice president of government affairs and general counsel, in a letter to the DOJ Tuesday. "This split of authority will likely encourage further lawsuits against the credit union industry, and emphasizes the need for a resolution."
Hunt also noted that credit unions who abide by the Web Content Accessibility Guidelines (WCAG) private industry standard are also at risk of litigation.
"Some proponents argue that the WCAG standards provides sufficient guidance; however, these standards are clearly insufficient as lawsuits continue, despite full compliance," wrote Hunt. "Thus, guidance from the DOJ is necessary to abate litigation and ensure robust protections for disabled persons," she added.
NAFCU has engaged for the past three years with the DOJ and Congress in efforts to obtain guidance for credit unions. During a NAFCU-secured listening session with the DOJ in March, credit unions provided direct feedback on the issue and reiterated the need for guidance.
While NAFCU and its members strongly support the protections of the ADA, the association believes that these efforts are best achieved through clear guidance and standards for website compliance, not through meritless and costly lawsuits. 
Related Resources
Accounts Operations Consumer Lending
Blog Post
Credit Unions, Board of Directors, Web/Tech, Organizational Change, Merger
preferred partner
DDJ Myers
Blog Post
---
Get daily updates.
Subscribe to NAFCU today.