March 12, 2019
CUs to DOJ: Provide clarity on ADA website accessibility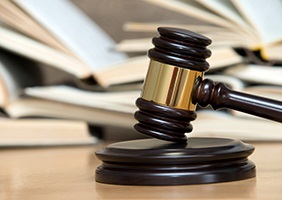 NAFCU and more than a dozen member credit unions urged the Department of Justice (DOJ) to provide guidance on website accessibility requirements under the Americans with Disabilities Act (ADA). NAFCU has been active on this issue for more than a year and secured the listening session as a way for credit unions to provide direct feedback on the issue to the DOJ.
During the session, credit unions shared with the DOJ costs incurred defending themselves against ADA website accessibility lawsuits, the costs of maintaining websites and testing for website accessibility flaws, and trends and data from the credit union insurer perspective.
While NAFCU and its members strongly support the protections of the ADA, it believes that these efforts are best achieved through clear guidance and standards for website compliance, not through meritless and costly lawsuits.
Beginning in fall 2017, credit unions across the country started being targeted by meritless lawsuits under the ADA due to unclear website accessibility requirements. NAFCU has filed 16 amicus briefs in seven different states to support credit unions targeted by ADA website accessibility litigation. So far, nine of the complaints in which NAFCU has supported the credit union have been dismissed.
An appeals court has also upheld the dismissal of a lawsuit against a NAFCU-supported credit union because the plaintiff lacked standing. In another recent case, the U.S. Court of Appeals for the Ninth Circuit determined that ADA requirements are applicable to websites and mobile applications. This decision did not address the issue of standing.
NAFCU's defense of credit unions facing these lawsuits has led to a slowdown in lawsuits against the industry; no new federal cases have been filed against credit unions since April.
The association has engaged with the DOJ and Congress to provide guidance, and in September, a group of senators – led by Senate Judiciary Committee Chairman Chuck Grassley, R-Iowa – sent a NAFCU-sought letter to the DOJ urging that it provide clarity on this issue.
NAFCU Executive Vice President of Government Affairs and General Counsel Carrie Hunt, Director of Regulatory Affairs Ann Kossachev and Regulatory Affairs Counsel Kaley Schafer attended Monday's listening session.
Related Resources
---
Get daily updates.
Subscribe to NAFCU today.