September 06, 2018
Senator leaders urge DOJ to act on current ADA uncertainty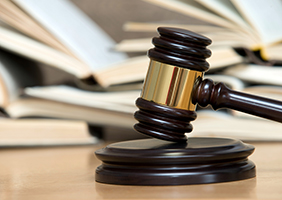 The number of lawsuits filed in the first half of 2018 over website accessibility standards under the Americans with Disabilities Act (ADA) already outnumber those filed in all of 2017, a group of senators – led by Senate Judiciary Committee Chairman Chuck Grassley, R-Iowa – pointed out to the Justice Department while pushing for clarity on the issue.
 
"Statistics recently released by the Administrative Office of the U.S. Courts demonstrate that, more broadly, filings of cases raising certain ADA claims increased 521 percent from 2005 to 2017," stated the letter sent to Attorney General Jeff Sessions. "Unless the Department acts, this trend will only continue and even more lawsuits and demand letters will follow."
 
Along with Grassley, the NAFCU-sought letter was signed by Senate Banking Committee Chairman Mike Crapo, R-Idaho, and Sens. Thom Tillis, R-N.C., John Cornyn, R-Texas, Joni Ernst, R-Iowa, and Mike Rounds, R-S.D. The senators noted how plaintiffs' lawyers are exploited this unclear portion of the law for personal gain and the impact their demand letters are having on "small and medium-sized businesses across the country – from banks and credit unions to retailers and restaurants."
 
"Businesses would rather invest in making sure they can serve their disabled customers, instead of pay money to avoid a shakedown by trial lawyers who do not have the interests of the disabled at heart," the letter continued. "The Department should waste no time in resolving this uncertainty, which will no doubt increase accessibility while curbing unnecessary and abusive litigation." The senators requested that the Justice Department provide a briefing to staff regarding its intentions to remedy this issue no later than Sept. 21.
 
NAFCU has been active on this issue since last fall and has also engaged with the Justice Department and Congress on the issue.
 
The association has filed 16 amicus briefs in seven different states to support credit unions targeted by ADA website accessibility litigation. So far, six of the complaints in which NAFCU has supported the credit union have been dismissed.
 
While NAFCU and its members strongly support the protections of the ADA, it believes that these efforts are best achieved through clear guidance and standards for website compliance, not through meritless and costly lawsuits.
 
NAFCU resources for dealing with the ADA issue can be found here.
Get daily updates.
Subscribe to NAFCU today.