FinCEN Asks Credit Unions to Help Fight Kleptocracy
We've blogged a lot recently about compliance issues raised by Russia's invasion of Ukraine and the U.S. sanctions imposed by the Biden Administration to put pressure on the Russian government. In addition to the sanctions administered and enforced by the Office of Foreign Assets Control (OFAC), Russia also presents financial crime concerns as oligarchs attempt to evade sanctions and use the U.S. financial system to engage in money laundering and other financial crimes. Back in March, we blogged about an alert from the Financial Crimes Enforcement Network (FinCEN) that warned U.S. financial institutions about potential sanctions evasion activities and which provided red flag indicators that could help credit unions identify such activity. A few weeks after that alert, FinCEN published Advisory FIN-2022-A001 (the advisory), which addresses kleptocracy and "urges financial institutions to focus efforts on detecting the proceeds of foreign public corruption." This blog will focus on that advisory.
The advisory focuses on "corruption," which FinCEN defines as including "the abuse of authority or official position to extract personal gain." FinCEN notes that the Biden Administration has identified the fight against corruption as a "core national security interest," and discusses the various problems that foreign corruption can cause in other countries – including depriving the public of critical public services and harming the most vulnerable groups in a society. More specifically, the advisory discusses "kleptocracy," which occurs when a government is "controlled by officials who use political power to appropriate the wealth of their nation for personal gain, usually at the expense of the governed population." FinCEN specifically calls out Russia as a kleptocracy, noting that "[c]orruption is widespread throughout the Russian government and manifests itself as bribery of officials, misuse of budgetary resources, theft of government property, kickbacks in the procurement process, extortion, and improper use of official positions to secure personal profits." The advisory then describes how oligarchs in Russia benefit financially by keeping Russian President Vladimir Putin in power, and thus enable Russia's current actions in Ukraine. The U.S. government has imposed sanction on Russian oligarchs for that reason (among others), as discussed in this previous blog post.  
FinCEN discusses different typologies for foreign public corruption, including "wealth extraction" through bribery and extortion, as well as misappropriation or embezzlement of public assets. The advisory describes how bribery can be used by those in power to enrich themselves while doling out political outcomes, important documents like passports or visas, and access to government contracts or natural resources. FinCEN notes that foreign bribery which has a "U.S. nexus" can violate U.S. law, specifically the Foreign Corrupt Practices Act (FCPA), and thus is a federal crime in the United States even if the bribery occurs in other countries. With regards to embezzlement, FinCEN notes that corrupt officials may divert public assets for their own profit, and notes that defense and health care procurement, as well as large infrastructure projects, bear a higher risk of embezzlement. The advisory goes on to note that foreign corrupt officials will typically try to launder their illicit proceeds through the use of shell companies to obscure the source and ownership of the funds, and by using the illicit funds to purchase high-value assets such as real estate, yachts, or luxury goods.  
The advisory provides several red flags for credit unions to watch for when trying to identify transactions involving foreign corruption, including:
Situations in which the same legal entity is awarded government contracts over a long period time through an opaque selection process;
Services provided to state-owned companies or institutions by companies registered in "high-risk jurisdictions;"
Situations in which the business of a foreign government or embassy is conducted through someone's personal account;
Public officials purchasing real estate or luxury goods in amounts that do not align with their reported income or source of wealth;
Use of third parties to hide the identity of foreign officials;
Work performed under government contracts in which the invoices charge a "substantially higher" price than the market rate;
Transactions involving fictitious email addresses or false invoices;
The advisory reminds credit unions of their Bank Secrecy Act (BSA) obligations, such as the requirement to file a Suspicious Activity Report (SAR) when a credit union "knows, suspects or has reason to suspect" that transactions conducted or attempted by, at or through the credit union involve funds derived from illegal activity, is designed to evade BSA regulations, lacks a business or apparent lawful purpose, or uses a U.S. financial institution "to facilitate criminal activity, including sanctions evasion." If a credit union were to file a SAR based on suspected corruption, the advisory instructs the credit union to include the key term "CORRUPTION FIN-2022-A001" in SAR Field 2.
Additionally, the advisory concludes by reminding credit unions that they should have "risk-based controls and procedures" for identifying senior foreign political figures and their families and associates, also known as "politically exposed persons (PEPS)." We've previously blogged about BSA compliance obligations and PEPs here.
Given their recent notices and advisories, it seems that FinCEN has serious concerns about foreign corrupt officials – particularly Russian oligarchs – using the U.S. financial system to launder or stash their corruptly-obtained funds. FinCEN has already begun steps to reduce the effectiveness of shell companies by pursuing implementation of the Corporate Transparency Act and has issued an advanced notice of proposed rulemaking regarding non-financed purchases of real estate which could potentially help combat foreign officials using high-value real estate to launder their ill-gotten funds. It will be interesting to see in the coming months if FinCEN will take further regulatory action or possibly focus their enforcement activity on this problem of corrupt foreign officials laundering money through the U.S. financial system.
About the Author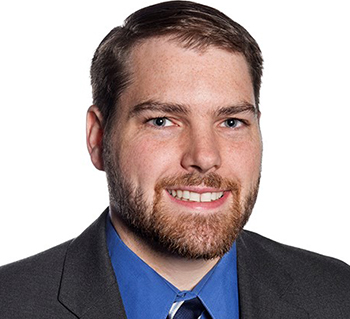 Nick St. John, was named Director of Regulatory Compliance in August 2022. In this role, Nick helps credit unions with a variety of compliance issues.
Read full bio