Immigration Status and Student Loans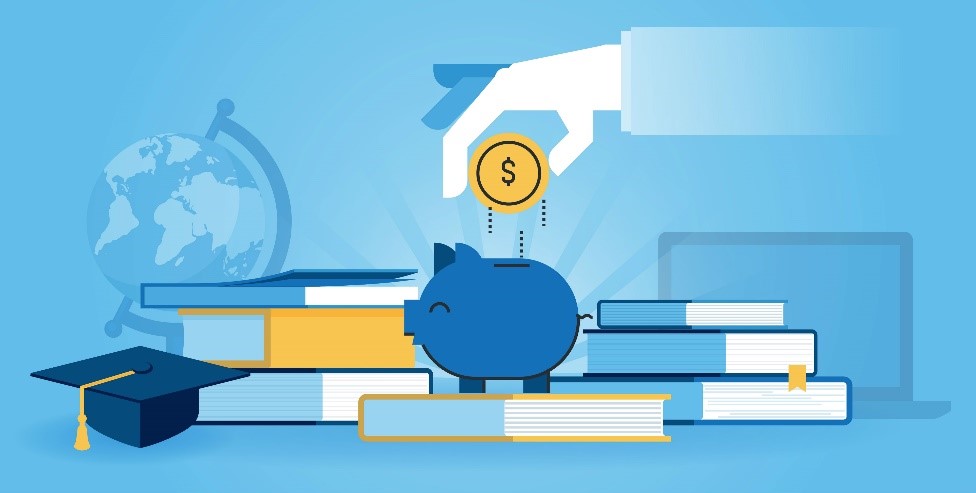 A few months ago, we blogged about the scope of Regulation Z's student loans rule and advertising student loans. In this blog, I will cover the fair lending implications of immigration status when evaluating credit applications.
A credit practice that treats applicants differently on a prohibited basis violates the law. The Equal Credit Opportunity Act (ECOA), which is implemented by regulation B, generally prohibits a credit union from discriminating based on any prohibited basis (race, color, religion, national origin, sex, marital status, age, etc.). The scope of the regulation "covers all dealings, without exception, between an applicant and a creditor, whether or not addressed by other provisions of the regulation." See, 12 CFR Part 1002, Supp. I, Comment 4(a)-1. Including, for example, application procedures, criteria used to evaluate creditworthiness, administration of accounts, and treatment of delinquent accounts.
Under the regulation, "disparate treatment on a prohibited basis is illegal whether or not it results from a conscious intent to discriminate." See, 12 CFR Part 1002, Supp. I, Comment 4(a)-1. However, the regulation permits credit unions to inquire about and consider immigration status or status as a permanent resident of the United States, in evaluating credit applications if it will affect the credit union's ability to collect on the loan. See, 12 CFR §1002.6(b)(7). The rationale behind this is that an applicant's ability to repay a debt may be affected by his immigration status and ties to the community. It is important to clarify that, even though the rule permits credit unions to consider immigration status, it prohibits credit unions from basing credit decisions on where an applicant is from (national origin). See, 12 CFR §1002.6(b)(9).
Rate Reductions Based on Immigration Status
Back in the day, as an immigrant in need of a student loan from my credit union to pay for college, I wondered if I was maybe eligible for a rate reduction because I had a Social Security Number (SSN) and permanent resident status, unlike my classmates. In my head, it made sense! I made a self-risk assessment and determined that lending to me would be a lower risk than lending to someone without these two things.
Well, fast forward and long story short, now I know that providing a rate reduction only to international students with a SSN or a Permanent resident status may potentially cause fair lending issues. NCUA has cautioned credit unions to be careful when establishing loan policies that seem neutral on its face, but could produce a disparate impact:
"FCUs should be careful in establishing loan policies offering more favorable loan terms to a class of FCU members where the difference in terms is unrelated to the member's creditworthiness. If a policy is found to be facially discriminatory or, if it has the effect of discriminating against a protected group, the FCU risks violating the Federal Reserve Board's Regulation B, 12 CFR Part 202, as well as NCUA regulations concerning non-discrimination in real estate lending. 12 CFR §701.31." See, NCUA Legal Opinion Letter 02-1112.
Since fair lending issues are very specific to a credit union's programs and practices, it can be useful for credit unions to analyze whether there is a less discriminating way to meet the underlying business purpose. NCUA's Fair Lending Guide explains this in more detail.
Loan Denials Based on Immigration Status
In regards to denials, there is a difference between a denial that is connected to immigration status, because a credit union has performed a risk assessment regarding collectability and determined that the risk is too high-  for example, the ability to serve legal process on a borrower whose primary residence is in another country or garnish the individual's property in another country- and a denial simply because someone does not have an SSN without a business reason to support such a policy. If a credit union receives two student loan applications from international students and the credit union approves one because a member has received an SSN and denies the other because the member has not, then potentially disparate treatment may exist.
The commentary to section 1002.4(a)-2 explains that, "treating applicants differently on a prohibited basis is unlawful if the creditor lacks a legitimate nondiscriminatory reason for its action, or if the asserted reason is found to be a pretext for discrimination." Therefore, such a practice may be a fair lending violation, as well as an unfair or deceptive practice under UDAAP.
The CFPB's Examination Manual is a good source to check for UDAAP issues as it includes some useful examples.
NAFCU also has several Regulation B resources, including a blog on immigration status and Reg. B and a compliance monitor article on ECOA and the Fair Housing Act that credit unions may find useful for more information on fair lending.