The Scope of Reg. Z's Student Loan Rule
Written by Loran Jackson, Regulatory Compliance Counsel
Hi compliance folks! My name is Loran, and I am the newest edition to your favorite team, the NAFCU regulatory compliance team! It is only right, as the millennial that I am, to kick off my first blog with a topic that haunts my dreams… student loans… private education loans, to be exact.
Sections 1026.46-48 of Reg. Z impose requirements on lenders for private education loans, including disclosure of terms and interest rates. It also imposes requirements on lenders regarding advertisement of these terms. As explained in the CFPB Education Loan Servicing Exam Manual, the requirements of this section apply to "private education loans" and any lender who offers them (looking at you, credit unions).
Who is a private education lender?
Any creditor who makes a "private education loan," is a private education lender. A private education lender may be a credit union, bank, and even the educational institution the borrower attends. Reg. Z does not put limitation on who is regulated by this section, but focuses on what is regulated: private education loans.
What is a private education loan?
Here's where it gets interesting! A "private education loan" (PEL) is a loan extended to a consumer expressly in whole or in part for "postsecondary educational expenses." According to the commentary, this includes a loan extended for postsecondary educational expenses incurred while a student is enrolled in a covered educational institution; a loan for consolidating pre-existing private education loans; and a loan that the consumer uses for multiple purposes, so long as one of the expressed purposes includes "postsecondary educational expenses." Oh, the vocabulary!
Here it is: A "postsecondary educational expense" means any of the expenses that are listed as part of the cost of attendance, as defined under section 472 of the Higher Education Act of 1965 (20 U.S.C. 1087ll). These expenses include tuition, room and board, books, supplies, transportation, and a host of other expenses that go into the cost of attendance. If the borrower indicates that the proceeds of the loan will be used for any of those expenses, they are asking for a private education loan, regardless of what they call it on the application.
For a better understanding of what a PEL is, let's look at what a PEL is not. A private education loan is not made, insured, or guaranteed under title IV of the Higher Education Act of 1965; and does not include open-end credit or any loan that is secured by real property or a dwelling. This makes sense because these loans are expressly defined and regulated elsewhere. If a loan is made, insured, or guaranteed under the Higher Education Act, is it likely a federal student loan, not a private one. Similarly, open-ended credit and loans that are secured by real property fit into different loan categories and are governed by other parts of Reg. Z.  Additionally, PELs do not include extensions of credit made by the borrower's covered educational institution, if the loan is (1) extended for a term of 90 days or less, or (2) extended for a term of one year or less, and no interest rate will be applied. Think of these loans more like emergency funds and tuition payment plans that are often used by students while they await disbursement of permanent funding. This section of Reg. Z is not concerned with these temporary methods of education financing if the covered educational institution is the creditor. However, since this exemption only applies to covered educational institution creditors, these types of loans may still be private education loans if offered by a credit union.
How does a CU know if an application is for a PEL?
Since credit union employees are not mind readers (oh, what a life that would be) they can rely on the information included in the application in determining whether the application is for a private education loan.  A loan application may include an area, like a list of check boxes or a purpose line, for the borrower to indicate what the loan is for, and could clue the credit union in to whether the loan is for postsecondary education expenses. The commentary indicates that a credit union can rely on how the borrower completes that application in determining coverage of these rules. If the creditor is not aware that the loan will be used to cover postsecondary education expenses and classifies the loan under a different product type covered by Reg. Z, the disclosures governed by that loan type will apply.
Optional Compliance with this Section
Optional compliance!? Section 1026.46(a) creates a category of loans that is excluded from the definition of PEL, but that a lender may choose to recognize as a PEL. This category includes an extension of credit for expenses incurred after graduation from a law, medical, dental, veterinary, or other graduate school and related to relocation, study for a bar or other examination, participation in an internship or residency program, or similar purposes. If the lender chooses to recognize such loans as PELs, it must apply the same requirements spelled out in Sections 1026.46-48.
About the Author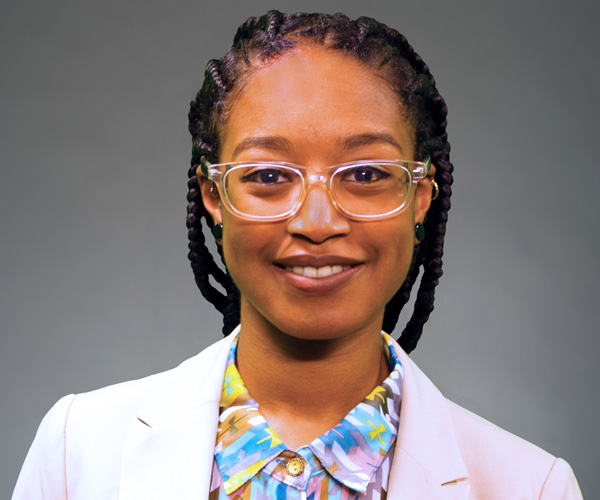 Loran Jackson was named regulatory compliance counsel in April 2019. In this role, Jackson helps NAFCU members with a variety of federal regulatory compliance issues.
Read full bio