Looking Ahead: The Spring 2021 FinCEN Rulemaking Agenda
Last week the Spring 2021 regulatory agenda was published, showcasing the regulatory plans and priorities of various federal agencies. We previously blogged on entries from the Consumer Financial Protection Bureau (CFPB). This blog will focus on the entries pertaining to the Financial Crimes Enforcement Network (FinCEN), which are found on the page for the Treasury Department.
The FinCEN agenda includes a total of nine entries – some of which were published in prior versions of the unified agenda, and some new entries which mostly implement provisions of the Anti-Money Laundering Act of 2020 (a law that we previously blogged about here). Let's breakdown what's on the FinCEN agenda:
First, there are two rules that are listed as being at the "final rule stage":
Fund Transfers, Travel Rule, and Virtual Currency Transfers: FinCEN issued a proposed rule on this topic in October 2020. That proposal sought to lower the reporting threshold for certain funds transfers and transmittals from $3,000 to $250, and to clarify that the reporting requirements applied to domestic and cross-border transactions involving convertible virtual currencies (CVCs) and digital assets. This proposal was listed in a previous version of the unified agenda. The current unified agenda predicts that a final rule on this proposal can be expected in September 2021.
Reporting, Recordkeeping and CIP for Virtual Currency: This is a new item for the unified agenda. It states that FinCEN is planning a "final action" that will require credit unions (among other covered institutions) to subject CVCs and digital assets to the reporting, recordkeeping, and identity verification requirements of FinCEN regulations.
There are also several items that are at the "proposed rule stage," meaning that a proposed rule could be expected sometime in the future:
National BSA Priorities: The Anti-Money Laundering Act of 2020 (AMLA) required FinCEN to establish public priorities for anti-money laundering (AML) policy, as well as policy to counter the financing of terrorism. According to the AMLA, regulatory examiners will consider a credit union's incorporation of the policies in their AML programs as part of the agencies' supervision and examination of credit unions. While the AMLA required rules promulgating these priorities to be adopted by June 30th, 2021 , the unified agenda states that a proposed rule on the priorities should be expected in August 2021.
Pilot Program on Sharing SAR Information: The unified agenda announces that FinCEN is planning to issue a proposed rule to implement a provision of the AMLA establishing a pilot program that will permit financial institutions to share suspicious activity report (SAR) information with any foreign branches, subsidiaries and affiliates. FinCEN expects to issue a notice of proposed rulemaking on this topic in August 2021.
314(b) Information Sharing Safe Harbor: According to the agenda, FinCEN is working on a proposed rule relating to information sharing under section 314(b) of the USA PATRIOT Act, which allows credit unions and other institutions to share certain information with each other. The agenda states this rule will "strengthen the administration of the regulation implementing the statutory safe harbor." This item has appeared previously in the unified agenda. The current agenda predicts that a Notice of Proposed Rulemaking (NPRM) can be expected in November 2021, with a comment period that will close in January 2022.
AML Program Effectiveness: In September 2020, FinCEN issued an Advanced Notice of Proposed Rulemaking (ANPRM) which sought comments on a proposal to require all financial institutions (including credit unions) to maintain an "effective and reasonably designed" AML program. The comment period ended in November 2020. The current unified agenda also states that any amendments would be intended to modernize the regulatory regime, and would clarify that the program should consider the credit union's risk assessment and the national BSA priorities (see above). The agenda predicts that a notice of proposed rulemaking will be issued in April 2022.
Finally, the agenda announces two items that are in the "prerule stage" – both of which are new to the unified agenda and related to provisions of the AMLA:  
Corporate Transparency Act: This item discusses rulemaking efforts to implement provisions of the Corporate Transparency Act, which requires FinCEN to create a database for the beneficial ownership information of legal entities. FinCEN already issued an ANPRM in April, with a comment period that ended in May (see our previous blog on this topic). The agenda entry for this topic does not predict when a proposed rule can be expected but does note that the legislation instructed FinCEN to publish the first requirements in final form by January 1, 2022.

 

Dealers in Antiquities: Section 6110 of the AMLA amended the Bank Secrecy Act to add persons engaged in the trade of antiquities to the definition of financial institutions, subjecting them to the requirements of the BSA and FinCEN regulations. FinCEN is predicting that an ANPRM on the implementation of that section can be expected in July 2021.
As FinCEN enacts its regulatory agenda, stay tuned to the NAFCU Compliance Blog for all the latest developments and updates.
About the Author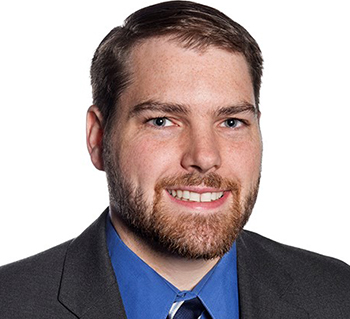 Nick St. John, was named regulatory compliance counsel in March 2020. In this role, Nick helps credit unions with a variety of compliance issues.
Read full bio