NCUA Exams to Focus on Loan Accommodations and Fair Lending
Good morning, compliance friends! In the usual spirit of beginning a new year, we are getting some questions about upcoming compliance concerns.
In November, NCUA hosted a webinar (available on-demand) giving an update on consumer compliance expectations. NCUA explained that upcoming credit union examinations will focus on, among other things, loan accommodations triggered by the COVID-19 pandemic and common fair lending issues.
COVID-19 Accommodations
During the webinar, NCUA noted examiners have already begun to review loan accommodations and limits on credit reporting due to the pandemic. First, NCUA is reviewing credit union policies and internal controls to ensure credit unions have written plans in place to determine how accommodations are offered and how to report to credit bureaus. Additionally, NCUA examiners will be comparing CARES Act-related loans and non-CARES Act-related loans, as well as treating mortgage loans and consumer loans differently. For example, credit unions may be expected to monitor and work more closely with members while servicing CARES Act-related mortgage loans because these loans have been modified for members experiencing hardship.
While servicing loans and offering accommodations, credit unions are expected to send certain communications to members, such as notices of incompleteness for credit applications and escrow statements for mortgage loans. NCUA has noticed that throughout the pandemic some credit unions have not sent notices within their required timeframes. NCUA stated examiners will not look to penalize credit unions for not sending notices within required timeframes, so long as notices were provided, or action taken, as quickly as reasonably possible given the circumstances. NCUA expects credit unions to show a good faith effort to provide required notices and disclosures when modifying loans and completing other servicing activities. As a reminder, a loan due date is governed by the agreement and loans cannot be considered past due during a time when no contractual payment is due (unless the loan was already past due before the payment schedule was modified). NCUA emphasized that credit unions should not report a loan as past due because an accommodation is made or a change in payment schedule is made.
Further, many credit unions have offered permanent modifications like extending maturity dates, forgiving or cancelling part of a loan. NCUA reminded credit unions that there is no one required method of assisting members and it will not review loan accommodations in an effort to penalize credit unions. NCUA will take into account a credit union's good faith effort to operate in a safe and sound manner while working to assist members and following all consumer protection laws.
Ultimately, NCUA stated examiners will focus on identifying issues, correcting deficiencies, and ensuring remedies for members, while considering the impact on a credit union's overall loan portfolio.
Fair Lending
During the webinar, NCUA described situations in which it is required to refer fair lending matters to the Department of Justice (DOJ). It is important to note that some fair lending violations are referred to the DOJ even if NCUA has not found a credit union intended to discriminate. Mistakes or misunderstandings of the law can lead to unintended violations. In recent months, almost all cases that have been referred (and many cases that are being investigated by NCUA) have been on the basis of marital status and age.
Under the Equal Credit Opportunity Act (ECOA) and Regulation B, marital status is a prohibited basis for making credit decisions. This means creditors are not permitted to treat applicants differently based on their current marital status or the likelihood that their marital status will change. Despite this prohibition, NCUA has found credit unions have been applying different pricing models for married and non-married joint applicants. For example, some credit unions have priced loans based on the higher of the two credit scores when the applicants were married, but priced loans based on the "primary" borrower's credit score when the applicants were not married. In this case, married joint applicants are given favorable treatment.
As a reminder, under section 1002.7, creditors may require the signature of a spouse if the spouse has an interest in the property being used to secure a loan or assets that may later be used to satisfy the debt. These requirements are affected by state law, which governs how property and assets are owned by married couples. Therefore, NCUA noted differences in these considerations are usually not violations of fair lending laws.
Age is also a prohibited factor under ECOA and Reg B. NCUA reminds credit unions that age may be used as a predictive variable so long as elderly applicants are treated just as favorably as applicants who are not elderly. For example, a creditor may not deny an application because an applicant is reaching retirement age, but the creditor may consider the applicant's likelihood of employment and length of time before retirement to determine whether the income, including retirement income, supports the offering of the credit.
Don't forget, NCUA has a Fair Lending Guide on its website, along with the Interagency Fair Lending Examination Procedures.
About the Author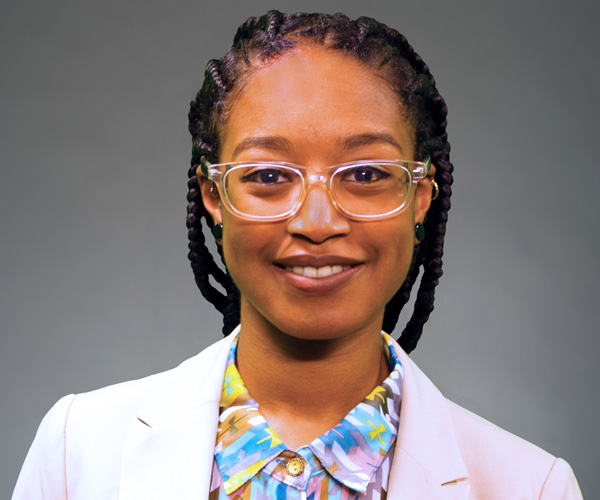 Loran Jackson joined NAFCU as Regulatory Compliance Counsel in April 2019 and was named Senior Regulatory Compliance Counsel in February 2021. In her role, she provides daily compliance assistance to member credit unions on a variety of topics. She also writes articles for NAFCU publications and presents at NAFCU conferences
Read full bio