The Never-ending Sequel to Fair Lending: Fair Servicing
Credit unions continue to help members by modifying loans, lowering fees, allowing skipped payments and offering other options for assistance. The compliance team has written plenty of blogs about these options and associated regulatory considerations. Now it's time to flag another important concern when it comes to assisting members: fair servicing. This blog about fair servicing is simply a reminder that fair lending standards apply for the entire life of the loan. This means that credit unions might choose to expand their fair lending policies, so they more clearly apply to areas other than just the initial application stage.
NCUA's Fair Lending Guide offers some insight on the scope of fair lending requirements:
"Under the [Equal Credit Opportunity Act] ECOA, it is unlawful for a lender to discriminate on a prohibited basis in any aspect of a credit transaction, and under both the ECOA and the [Fair Housing] Act, it is unlawful for a lender to discriminate on a prohibited basis in a residential real-estate-related transaction. Under one or both of these laws, a lender may not, because of a prohibited factor: […] Fail to provide information or services or provide different information or services regarding any aspect of the lending process [or] treat a borrower differently in servicing a loan or invoking default remedies.
…
Credit transaction means every aspect of an applicant's dealings with a credit union regarding an application for credit or an existing extension of credit including, but not limited to, information requirements, investigation procedures, standards of creditworthiness, terms of credit, furnishing of credit information, revocation, alteration, or termination of credit, and collection procedures."
Here is an example: Jordan has a mortgage loan owned and serviced by her local credit union. Due to the impacts of the pandemic, the credit union has decided to offer loan modifications which include skipped payments, waived late fees, and for members who qualify, interest rate reductions. The credit union creates a one-pager describing the types of modifications that it would like to offer members. When Jordan goes into the credit union to make a deposit, she sees a few men holding the one-pager which explains the loan assistance options and overhears credit union staff discussing the options and encouraging the men to take advantage. However, when Jordan asks another staff member about the options, she is given vague information because the staff member she spoke with was unaware of the options and did not have any flyers to give Jordan.
In this example, Jordan already has a mortgage loan with the credit union, but its fair lending obligations have not ended. Providing important information about servicing options and encouraging members to apply for them may have been the goal of the credit union, but the inconsistent knowledge and availability of resources across staff meant that Jordan did not receive the same options as other members. In this example, the credit union may need to create policies and procedures around providing the new information, encouraging all members to take advantage of the options and ensuring all staff are trained appropriately, have access to the relevant resources and follow the appropriate procedures.
While looking at fair lending policies, we cannot forget about adverse action notices (how could we ever). ECOA/Regulation B and the FCRA may require an adverse action notice be sent to members who apply for modifications, deferrals or other options that would adjust the terms of loan repayment. This NAFCU Compliance Blog post explains when credit unions may be required to send adverse action notices to members for post consummation events.
The last stage of the life of the loan, collection, is also expected to be covered by a credit union's fair lending efforts. As mentioned in NCUA's Fair Lending Guide, collection procedures are part of the credit transaction between the credit union and the member and therefore fair lending obligations continue to apply. In our example, if Jordan became delinquent on her mortgage loan, the credit union would be required to treat her the same as other similarly delinquent members. If due to the pandemic, the credit union made the decision to call members who were delinquent on their mortgage loans and offer them a loan modification instead of moving on to collections or foreclosure options, the credit union would be required to implement this policy and apply the same level of effort and assistance equally for all members.
For credit unions that are updating lending policies or allowing new types of modifications and assistance to members, it may be necessary to update fair lending practices as well. The compliance team has heard from our credit union members that examiners are diligently looking into fair lending issues and expect credit unions to show their procedures and efforts to mitigate these risks. As members near the end of their forbearances and ask credit union staff about what their repayments options are, keep in mind the requirements and importance of fairness.
About the Author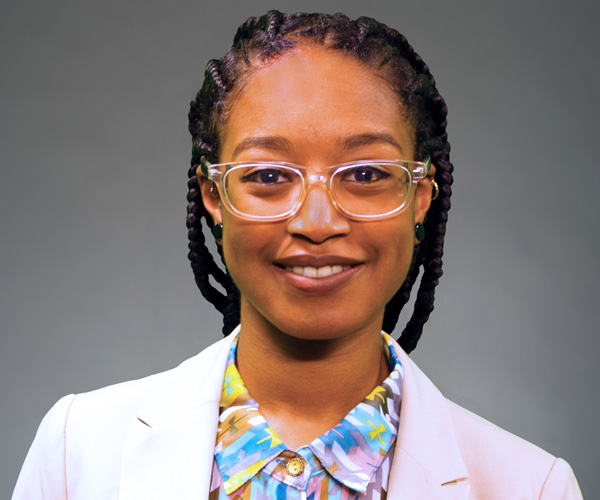 Loran Jackson joined NAFCU as Regulatory Compliance Counsel in April 2019 and was named Senior Regulatory Compliance Counsel in February 2021. In her role, she provides daily compliance assistance to member credit unions on a variety of topics. She also writes articles for NAFCU publications and presents at NAFCU conferences
Read full bio