Prequalifications and Adverse Action Notices
Written by Elizabeth M. Young LaBerge, Senior Regulatory Compliance Counsel, NAFCU
Thanks to its inclusion on NCUA's list of 2019 supervisory priorities, credit unions are looking closely at their adverse action procedures. The adverse action questions continue to roll in. Today, we're going to have a look at how Regulation B treats requests for preapprovals or prequals in the adverse action context.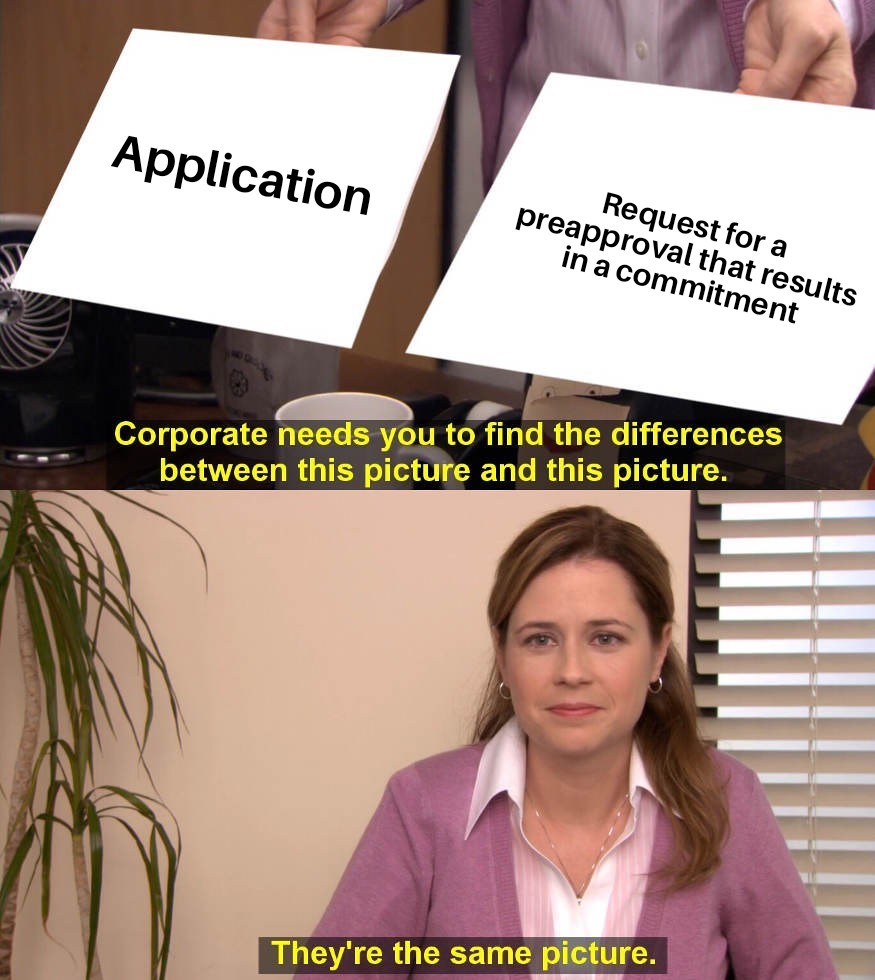 Under Regulation B, the receipt of an "application" triggers the obligation to notify an applicant of action taken. See, 12 C.F.R. § 1002.9(a)(1). And an adverse action notice may be required. See, 12 C.F.R. § 1002.2(c). 
While there is more to the definition in Regulation B, at its core  paragraph 1002.2(f) defines an application as "an oral or written request for an extension of credit that is made in accordance with procedures used by a creditor for the type of credit requested." So the question becomes, at what point does an inquiry under a credit union's preapproval or prequalification program result in a written request for credit that meets the definition of an "application" under Regulation B?
Comment 3 to the definition discusses when an "inquiry" or prequalification rises to the level of an application, and it does not look at the consumer's intentions or behavior, it looks at how the credit union treats the information:
"3. When an inquiry or prequalification request becomes an application. A creditor is encouraged to provide consumers with information about loan terms. However, if in giving information to the consumer the creditor also evaluates information about the consumer, decides to decline the request, and communicates this to the consumer, the creditor has treated the inquiry or prequalification request as an application and must then comply with the notification requirements under §1002.9. Whether the inquiry or prequalification request becomes an application depends on how the creditor responds to the consumer, not on what the consumer says or asks. (See comment 9-5 for further discussion of prequalification requests; see comment 2(f)-5 for a discussion of preapproval requests.)" 12 C.F.R. Part 1002, Supp. I, comment 2(f)-3 (Emphasis added).
Comments 4 and 5 provide illustrations of this, but they're relatively extreme examples and are only of limited use.
When a consumer asks about rates or loan terms and a loan officer supplies available rates, explains lending policies and states that the consumer would need to apply to determine whether they might qualify, Comment 4 generally indicates that no application is being made.
Comment 5 indicates that if a preapproval program involves a comprehensive analysis of a consumer's creditworthiness and results in a written commitment subject only to collateral requirements and continuing qualification or a denial, the prequalification or preapproval program meets the definition of an application.
In other words, if the consumer's creditworthiness is thoroughly considered and the request for approval is decisioned, then it is an application. Obviously there is a gap here between the examples that are not applications in comment 4 where the consumer's personal information is not at all considered and comment 5 where the consumer walks away with an unconditional commitment for a loan.
Comment 5 to section 1002.9 does provide a little more clarification on this gap:
"5. Prequalification requests. Whether a creditor must provide a notice of action taken for a prequalification request depends on the creditor's response to the request, as discussed in comment 2(f)-3. For instance, a creditor may treat the request as an inquiry if the creditor evaluates specific information about the consumer and tells the consumer the loan amount, rate, and other terms of credit the consumer could qualify for under various loan programs, explaining the process the consumer must follow to submit a mortgage application and the information the creditor will analyze in reaching a credit decision. On the other hand, a creditor has treated a request as an application, and is subject to the adverse action notice requirements of §1002.9 if, after evaluating information, the creditor decides that it will not approve the request and communicates that decision to the consumer. For example, if the creditor tells the consumer that it would not approve an application for a mortgage because of a bankruptcy in the consumer's record, the creditor has denied an application for credit." 12 C.F.R. Part 1002, Supp. I, comment 9-5 (Emphasis added).
So, even where some specific information about the consumer is considered and a loan amount, rate or other terms are discussed, it may not be an application. If the credit union is not gathering all information necessary to constitute an application and is responding with information about what the consumer could potentially qualify for if they were to actually apply, rather than a decision about what they do qualify for, it appears that the program may not trigger an adverse action notice.
About the Author