Reserve Requirements and Regulation D; COVID-19 FAQs Available
As many have read by now, this week the Federal Reserve announced that, effective March 26, 2020, the agency is "reduc[ing]reserve requirement ratios to zero percent." Many credit unions asked what this means for Regulation D and the six-transaction limitation for a share account to be considered a "savings deposit" for reserve purposes. As background, this past NAFCU Compliance Blog post provides an overview of this particular provision of Regulation D including a chart of which kinds of transactions are restricted to a limit of six under the rule.
As a starting point, the Fed's action does not amend Regulation D's definitions of different kinds of accounts. But what is the reasoning behind the transaction limit for savings deposit account classification? Section 204.1 of Regulation D provides the purpose of the rule – "reserve requirements imposed on [credit unions] for the purpose of facilitating the implementation of monetary policy by the Federal Reserve System." In other words, this is not a consumer protection regulation that prescriptively requires certain kinds of accounts to be structured in specific ways. Rather, the rule requires reserving against transaction accounts, which is defined to exclude accounts that meet the definition of "savings deposit" – accounts where credit unions limit the account to six restricted transactions. By limiting restricted transactions on the account every month, the credit union could have a positive impact on its reserve requirements. But even before this policy shift, there were credit unions reserving against all or most of their accounts to provide members with flexibility in making a variety of transactions on their accounts rather than taking steps to ensure some accounts met the rule's definition of savings deposit. Credit unions that made this business decision were required to hold more in reserves as a result. The Fed's instructions to form FR 2900 seem to acknowledge this on page CU-14:
Transaction accounts do not include:
1. savings deposits (including share accounts and accounts commonly known as money market deposit accounts (MMDAs)). Please note, however, that an account that otherwise meets the definition of a savings deposit but that authorizes or permits the depositor to exceed the withdrawal or transfer limitations specified for that account is a transaction account.
…
B. Deposits or accounts that are regarded as transaction accounts if the following specified conditions exist: 1. accounts (including share accounts) that otherwise meet the definition of savings deposits but that authorize or permit the depositor to exceed the transfer and withdrawal rules for a savings deposit (including share accounts); (Emphasis added.)
With the Fed's reserve requirements being eliminated, what does this mean for those accounts credit unions have worked to ensure  can be classified as savings deposits for reserve purposes? NAFCU sought clarification on this from the Fed, and staff indicated that Regulation D is not amended even though the reserve requirement is being eliminated. As a result, when making the business decision to classify accounts as transaction accounts instead of savings deposits, there is no need to increase reserves to maintain the reserve ratio. Credit unions can continue to use their discretion on whether to classify each account as transaction or non-transaction accounts (e.g. savings deposits with a six-transaction limit).
The Fed's announcement essentially makes it cheaper to consider savings deposits accounts to be transaction accounts for reserve requirement purposes under Regulation D.  Credit unions could make the decision to avoid the transfer limit headache without increasing its reserve requirement. However a credit union decides to proceed, the Fed staff indicated accurately reporting on the FR 2900 (and the Call Report) would be required.
Another consideration is that at this time, the elimination of the reserve requirement is not necessarily permanent. This means that a credit union that treats all accounts as transaction accounts for reserve purposes may want to consider what the difficulties would be in reverting back to treating certain accounts as savings deposits and re-instituting the six-transaction limitation. In its statement though, the Fed indicated that this change is more because of changes in how it conducts monetary policy rather than a response to the current crisis.  
Finally, another issue to consider is check hold provisions under Regulation CC because this rule defines "account" as a transaction account under Regulation D and specifically excludes those accounts that meet the Regulation D definition of "savings deposit." In other words, when a check is deposited into an account that is a "savings deposit" account - meaning one that follows the six-transaction limitation - the various funds availability provisions do not apply.
NAFCU will keep members posted on this and other COVID-19 developments.
COVID-19 FAQs
NAFCU's compliance team is receiving many questions on operational challenges presented by COVID-19, the disease caused by the coronavirus. We created an FAQ document that we will update periodically as this issue continues to evolve. This resource is available to both members and nonmembers.
NAFCU is also keeping a landing page updated with information and resources related to the ongoing pandemic.  
About the Author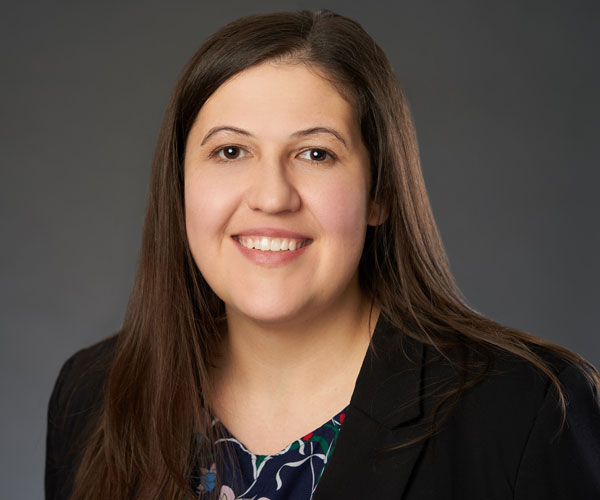 Brandy Bruyere, NCCO was named vice president of regulatory compliance in February 2017. In her role, Bruyere oversees NAFCU's regulatory compliance team who help credit unions with a variety of compliance issues.
Read full bio