What To Do With the Extra: Reg Z's Options for Dealing with Positive Credit Balances
Written by Elizabeth M. Young LaBerge, Senior Regulatory Compliance Counsel, NAFCU
Sometimes funds show up in unexpected places… like as a positive balance on members' open-end lines of credit. In particular, some members overpay their credit card bills. It could be an accident, perhaps due to an automatic bill payment in an amount that is too high or a member writing a check for a wrong amount. Members may also pay too much purposefully to build a cushion against future expenses. The positive balance sitting in a credit account is a little uncanny.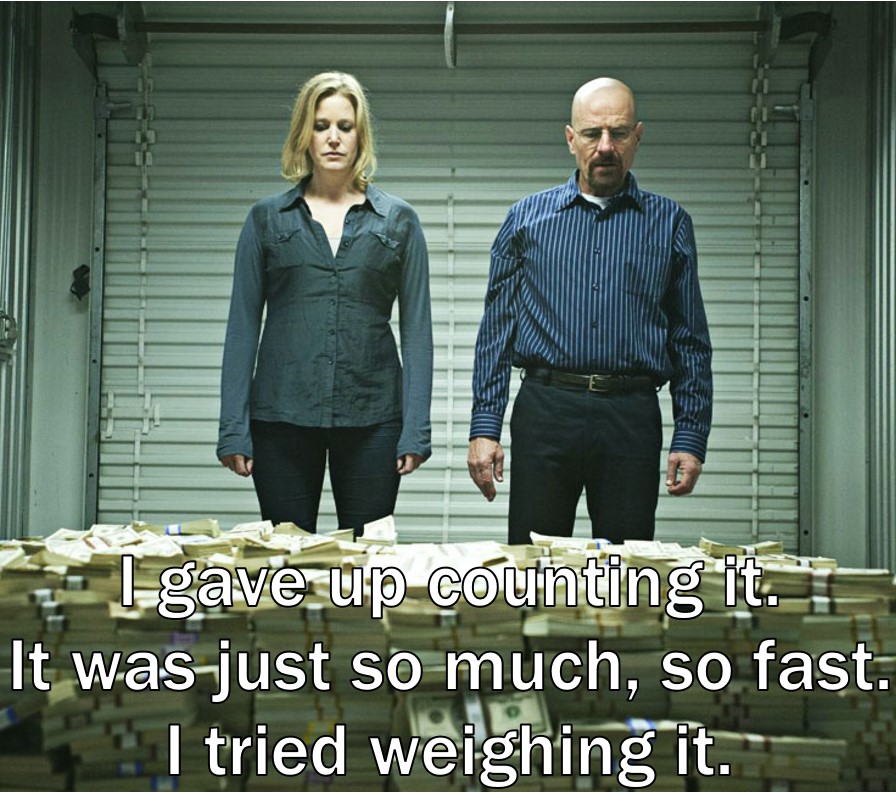 Regulation Z gives credit unions options on what to do with any credit balance in excess of $1 on an open-end credit account. Section 1026.11(a) and its commentary offers 3 options for dealing with the positive balance.
Return Funds Immediately to the Member
Cutting through the clutter, the commentary makes it clear that a credit union can satisfy its Regulation Z obligations by sending the money back. Paragraph 11(a)(1) requires that a credit union first accept the funds and credit them to the account, establishing the credit balance. However, it is permissible to then refund the excess and clear the balance: "The creditor may also fulfill its obligations under §1026.11 by … [r]efunding any credit balance to the consumer immediately." 12 C.F.R. Part 1026, Supp. I, comment 11(a)-1.i. Refunds can be made by cash, check, money order, or a credit to the member's share account. 12 C.F.R. § 1026.11(a)(3). A credit union is not required to wait for a member to request the money or for any period of time to run before returning it. 12 C.F.R. Part 1026, Supp. I, comment 11(a)-1.ii.
Let It Ride For Up To Six Months
Paragraph 1026.11(a)(3) allows credit unions to let a positive balance remain on the account for six months. Intervening purchases and other debits may chip away at that positive balance. At the end of six months, the credit union must make a good faith effort to return any part of the credit balance still remaining on the account. If the credit union attempts to return the money prior to the six-month mark, that is sufficient and it is not required to make another good faith attempt when the six-month mark rolls around. 12 C.F.R. Part 1026, Supp. I, comment 11(a)-1.iv.
A good faith attempt may include a skip trace of the member if their contact information is no longer good. If the credit union makes a good faith effort to return the funds and cannot locate the member to do so, it has met its Regulation Z obligations, and the money can be handled by state escheat laws, which may require letting it sit a little longer. 12 C.F.R. Part 1026, Supp. I, comment  11(a)(3)-1 and -2.
Take Requests
If credit unions chose not to return the funds immediately, there is one other consideration during the six months. Paragraph 1026.11(a)(2) requires a credit union to return all or a portion of the credit balance upon written request from the member within seven days of receipt of the request. Regulation Z does not require the member's request to be in writing, it just sets obligations for a credit union if it receives a request in writing. If a member makes a request orally or electronically, the credit union can choose to honor the request, or to set some other policy, such as asking the member to put the request in writing. 12 C.F.R. Part 1026, Supp. I, comment 11(a)-1.iii. The credit union is not required to honor standing orders generally requesting that refunds be credited on the consumer's account. 12 C.F.R. Part 1026, Supp. I, comment 11(a)(2)-1.
About the Author