Learn powerful business ideas from leading experts to help your credit union thrive
How to Thrive in the Era of Disruptive Technological Change
Mike Walsh, CEO of Tomorrow. Futurist, Innovation and Technology Expert.
Organizations that survive the future won't do so by accident. Your credit union needs to make deliberate business designs and decisions now, based on what the world will look like tomorrow, and transform yourself accordingly. But just where can you gain insight into tomorrow's most impactful forces? Futurist Mike Walsh is the answer.
Walsh will cover the scientific breakthroughs, emerging technologies and disruptive business models that will shake the foundations of the world as we know it. More than just interesting concepts, he'll share what you need to be preparing now, if you want to survive and thrive. Consider it a roadmap for your credit union's reinvention.
You'll come away with ideas to transform the way your credit union operates. Plus, you'll gain inspiring new ways to solve the most challenging concepts you face.
Most companies are simply not designed to survive. The companies that will thrive in the near future are the ones not only embracing change but breaking the rules.
Mike Walsh
Futurist, Innovation & Technology Expert
VIDEO: Mike Walsh discusses his approach to helping you reimagine your organization
About Mike Walsh
As the CEO of Tomorrow, a global consultancy on designing companies for the 21st century, Mike travels over 300 days a year worldwide researching trends, collecting innovation case studies and presenting on the future of business. His clients include many of the global Fortune 500. Each week he also interviews provocative thinkers, innovators and troublemakers on his weekly podcast, Between Worlds. His latest book, The Dictionary of Dangerous Ideas, follows up his bestselling book Futuretainment.
---
The Most Powerful Business Lessons I've Learned
John Spence, World-renowned Author, Seaker, and Consultant
Unlock the most powerful business ideas John Spence has ever learned in his multiple decades as a CEO, business owner and consultant. You'll gain insight from his experiences to help your credit union excel, especially around the following six concepts:
The formula for business excellence
The most important interactions with your members on which you must deliver flawlessly, every single time for every single customer, if you want to grow
How to create a winning strategy that's clear, compelling and tightly focused
What attractions and retains top talent
The three questions to focus on that build a superb platform for success
Why culture equals cash: the number one factor for having highly engaged, loyal members is having highly engaged, loyal employees
About John Spence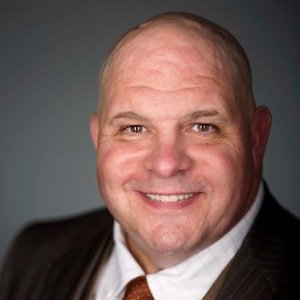 For more than 22 years John Spence has traveled worldwide helping people and businesses be more successful. John is the author of five books, a business consultant, workshop facilitator, keynote speaker and executive coach with a client list that includes numerous Fortune 500 firms, and other organizations around the globe. He's been named three times as one of the "Top 100 Business Thought Leaders in America," building his entire career around "Making the Very Complex…Awesomely Simple."