Fifteen Years
Written by Anthony Demangone, Powered by NAFCU
Roughly 15 years ago, a good friend let me know about a job opening at a place called NAFCU. 
Long story made short, I got the job.  (And something else - my colleague, friend, and credit union legal and lobbying guru, Carrie Hunt - started at NAFCU practically on the same day!)
What a blessing!  A friend asked me what was the best part about working at a trade association. I told him that, for me, it was the best way to truly understand an industry. And that deep understanding leads to the fact that it is more than an industry. It is a group of men and women across our country working their tails off to make things better, every single day. You get to learn their hopes, dreams, and frustrations. 
And that industry? Our industry, if you'll allow me? It's the better mousetrap. Perfect? Nope. But I haven't seen a better model to deliver financial services to Main Street.  The credit union model strips away greed and short-sightedness, placing the entire focus on the member-owner.  We're local. We are "farm to table" financial services. Heck, we're as close to "organic" banking as you'll get. But we're also sophisticated. I've been blessed to travel across the country and around the globe. Credit unions have been more than able to handle anything I've thrown at them, or needed. 
Bottom line: the fifteen years have been an honor. But hopefully not as good as the next 15 years. All of us at NAFCU feel like this. We drink the credit union Kool-Aid, and we don't mind saying so.  We're here to strengthen credit unions.  Because for us, it's personal.
So, if there's anything that I, or NAFCU, can do for you, just say the word. You've earned it.
Again, it's been a great 15 years. 
About the Author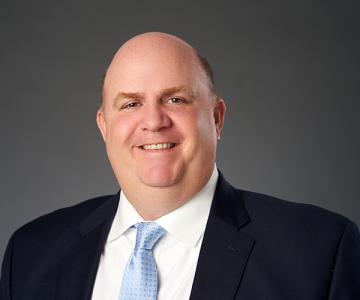 Anthony Demangone, NCCO is Executive Vice President and Chief Operating Officer at NAFCU, where he oversees day-to-day operations and manages the association's education, marketing, membership, human resources, building facilities, finance and information technology functions. He also authors NAFCU's executive blog, Musings from the CU Suite and co-authored "Managing and Leading Well," a book for credit union leaders, with NAFCU President and CEO Dan Berger.
Read full bio