Joy; This Week's Reading Pile
Written by Anthony Demangone, Powered by NAFCU
Have you ever read something that touches you deeply? I was watching highlights of some late night show from years ago. An actor, from memory, recited the following quote. I had to look it up, and he had indeed nailed it, word for word.
I haven't read anything this beautiful in a while.
"This is the true joy in life, being used for a purpose recognized by yourself as a mighty one. Being a force of nature instead of a feverish, selfish little clod of ailments and grievances, complaining that the world will not devote itself to making you happy. I am of the opinion that my life belongs to the whole community and as long as I live, it is my privilege to do for it what I can. I want to be thoroughly used up when I die, for the harder I work, the more I live. I rejoice in life for its own sake. Life is no brief candle to me. It is a sort of splendid torch which I have got hold of for the moment and I want to make it burn as brightly as possible before handing it on to future generations."
― George Bernard Shaw
And with that, please enjoy this week's reading pile
About the Author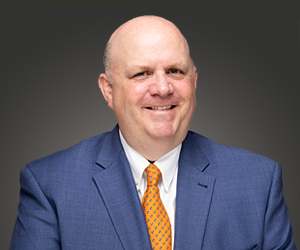 Anthony Demangone, NCCO is Executive Vice President and Chief Operating Officer at NAFCU, where he oversees day-to-day operations and manages the association's education, marketing, membership, human resources, building facilities, finance and information technology functions. He also authors NAFCU's executive blog, Musings from the CU Suite and co-authored "Managing and Leading Well," a book for credit union leaders, with NAFCU President and CEO Dan Berger.
Read full bio