The Line in the Sand; And this week's reading pile
Written by Anthony Demangone, Powered by NAFCU
Since leaving NAFCU's Strategic Growth Conference, I've been thinking about what makes a credit union excellent.
We talked about culture, technology, marketing, service, strategy and more. But as I've thought about it, I keep coming back to a "line in the sand."
All the great credit unions I saw at the conference had a line in the sand.  A standard. A level of excellence. And they defended that line.
It takes intestinal fortitude. Not everyone will be up to it. People will want to cut corners. But the good shops defend that line and hire people who will join that line of defense.
Now, on to this week's reading pile.
About the Author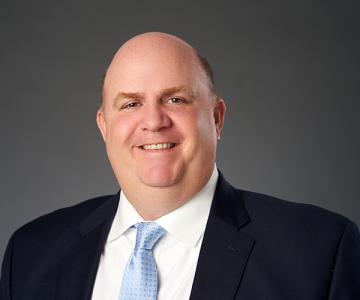 Anthony Demangone, NCCO is Executive Vice President and Chief Operating Officer at NAFCU, where he oversees day-to-day operations and manages the association's education, marketing, membership, human resources, building facilities, finance and information technology functions. He also authors NAFCU's executive blog, Musings from the CU Suite and co-authored "Managing and Leading Well," a book for credit union leaders, with NAFCU President and CEO Dan Berger.
Read full bio