NAFCU's Weekend Reading Pile
Compiled by Anthony Demangone, Powered by NAFCU
Who do you compete with? It sounds like a simple question, but I'm not sure it is.
Sure, credit unions compete with banks. And other credit unions. There are new FinTech entrants as well. There are dealerships that offer loans. And companies that just offer signature loans.
But we compete with time. Members want so spend their time… well, where they want to spend it. It may be Netflix. Or reading a book. Or taking their kids to a park.
So when they choose to shop for groceries, or pay a utilities bill, or manage their finances – my bet is that they want it to be as fast and painless as possible.
So they get back time to do what they'd rather be doing.
Now, on to this weekend's reading pile.
The untapped power of SMS marketing for FIs. (

FB

)

The power of showing up. So simple, but so important. (

Leadership Freak

)

The show starts when the phone rings. (Hyken)

Silicon Valley won't last forever. And Texas knows it. (

Bloomberg

)

The last thing and the first thing. (

Godin

)

The NY Stock Exchange threatens to pull out of the Empire State over a discussed tax on transactions. (

Forbes

)

Future-ready boards. (

Harvard Law School

)

Humans are pretty bad lie detectors. (Scientific American)
Have a great weekend, everyone. As always, make it count!
About the Author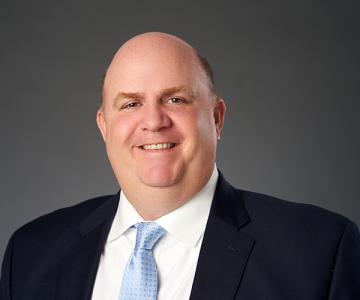 Anthony Demangone, NCCO is Executive Vice President and Chief Operating Officer at NAFCU, where he oversees day-to-day operations and manages the association's education, marketing, membership, human resources, building facilities, finance and information technology functions. He also authors NAFCU's executive blog, Musings from the CU Suite and co-authored "Managing and Leading Well," a book for credit union leaders, with NAFCU President and CEO Dan Berger.
Read full bio