NAFCU's Weekend Reading Pile
Compiled by Anthony Demangone, Powered by NAFCU
I read a great book recently – Extreme Ownership – How Navy Seals Lead and Win.  It was a bit mind-blowing.
While it touches on many of the usual leadership and excellence topics, the chapter on extreme ownership hit home.  Here's what they meant.
Your boss didn't approve your idea? Take ownership. Maybe you didn't brief him/her well enough.
Your team didn't perform well? Take ownership. Maybe you didn't brief them well enough.
A recent hire went sideways? Take ownership. Review your hiring process and see if you can plug a hole.
Neither author was asking readers to beat themselves up. Rather, they want readers to focus own ownership. Taking responsibility for what happened. Not to blame other people, but rather to look inward and ask this question:
What could I have done differently to produce a better result?
Boom! Powerful stuff. Let's try that idea on and see how it fits. A little tight, would be my guess!
Now…on to the reading pile.
NAFCU asks Congress to address garnishment concerns in the COVID package. (NAFCU)
Editor's note. The devil is in the details. Whether stimulus payments are subject to garnishment is a big deal. We're making the case to clean up some issues on your behalf.

 

Texas man helps more than 140 stranded drivers during winter storm Uri. (People)
The Next Shoe to Drop. Article makes the case that publicly-traded companies may ultimately need to share how their firms will get to a net-zero greenhouse gas business model. (Harvard)
The future of work after COVID-19. (McKinsey)
10 breakthrough technologies in 2021. (MIT Technology Review)
Careful what you wish for (Godin)
NAFCU has created a number of Networks to help staff of our members credit unions connect peer-to-peer. Check it out. (NAFCU Networks)
Reducing friction makes you money. (Hyken)
All right, that's enough. The weekend is here. We only get 52 of them a year, so make it count! As always, if there's anything that I or NAFCU can do for you or your credit union, just holler.
About the Author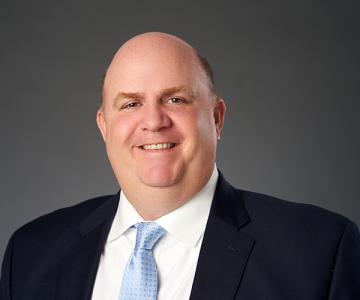 Anthony Demangone, NCCO is Executive Vice President and Chief Operating Officer at NAFCU, where he oversees day-to-day operations and manages the association's education, marketing, membership, human resources, building facilities, finance and information technology functions. He also authors NAFCU's executive blog, Musings from the CU Suite and co-authored "Managing and Leading Well," a book for credit union leaders, with NAFCU President and CEO Dan Berger.
Read full bio