NAFCU's Weekend Reading Pile
Compiled by Anthony Demangone, Powered by NAFCU
Ah, the power of a good conversation.
Have you ever had a short conversation that completely changed your outlook? I know I've had many.
Early in my career, I was complaining about the hustle and bustle of D.C. to a credit union CEO.  He listed, and simply said the following.
"You know, there are roads and airports."
My puzzled look made him continue.
"Anthony, there are roads that go all over this country. And airports. And buses. If you don't like something, I'm not sure what complaining will solve. If you don't like D.C., then go someplace that you'd like."
Well, that was that. I wasn't unhappy in D.C. I just had fell into the trap of complaining. And the CEO reminded me that I was in control. Don't complain, act.  Fix it.
I remember conversation like it took place yesterday.  How about you? Any conversations that changed your outlook?
And with that, let's venture on to this week's reading pile.
Have a great weekend, everyone!
About the Author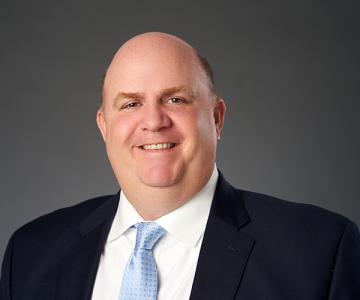 Anthony Demangone, NCCO is Executive Vice President and Chief Operating Officer at NAFCU, where he oversees day-to-day operations and manages the association's education, marketing, membership, human resources, building facilities, finance and information technology functions. He also authors NAFCU's executive blog, Musings from the CU Suite and co-authored "Managing and Leading Well," a book for credit union leaders, with NAFCU President and CEO Dan Berger.
Read full bio