Roads; This Week's Reading Pile
Written by Anthony Demangone, Powered by NAFCU
"There are roads leaving town, right?"
I was a bit baffled by Ed's response. That was Ed Templeton, then NAFCU Board Chair and CEO of SRP FCU. I was complaining about life in Arlington. How it was busier than life in Pennsylvania. Less focus on Friday Night Lights, etc.
He must have seen the confusion in my naïve eyes.
"There must be roads leaving town. If things aren't what you want, go where they are." He said it with grace and a smile. He knew I was partly joking. But his message was clear.
It is your life. Don't complain about what your life is or is not.  Build it into what you want.
I did some soul searching, and it turns out that Arlington was just fine. I just needed to dig in. Get involved. Get on some boards. Volunteer. 
I think of that conversation a lot. Grab the wheel. Take control. We only got one lap in this race! And thanks, Big Ed!
Now, on to this week's reading pile!
 

Lessons from the catastrophic failure of the Metaverse. (The Nation)
Bank of America ordered to pay over $250 million. "Systematic double dipping on fees." (NAFCU Today)
Americans have quit quitting their jobs. (WSJ)
Customer traction is the hard part. (Godin)
12 ways to make today a great day. (Leadership Freak)
Inflation downward trend continues in June. (NAFCU)
Mapping changes in US Home Prices. (Ritholtz)
Are your members cheating on you? (FB)
Heavy truck sales up 15% YOY in June. (Calculated Risk)
"It is out of my control," is not a good excuse. (Shep Hyken)
About the Author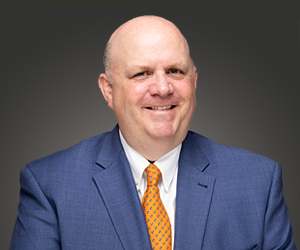 Anthony Demangone, NCCO is Executive Vice President and Chief Operating Officer at NAFCU, where he oversees day-to-day operations and manages the association's education, marketing, membership, human resources, building facilities, finance and information technology functions. He also authors NAFCU's executive blog, Musings from the CU Suite and co-authored "Managing and Leading Well," a book for credit union leaders, with NAFCU President and CEO Dan Berger.
Read full bio