You want brandy? Really?; And this week's reading pile
Written by Anthony Demangone, Powered by NAFCU
There's nothing like a concierge. A good one listens and makes recommendations to you based on your wants and needs.
The best businesses act that way. I recall walking into a wine store about 25 years ago on the hunt for brandy. Perhaps it was my flip-flops, but an employee asked me why I was looking for brandy. Well, I was making sangria, and my recipe said I needed it.  
She said that a ton of recipes don't, and that she recommended a magnum of cheap Italian table wine. She also printed out a recipe that she used to make sangria using that wine.
It was far less expensive to buy the table wine. Technically, the store lost out on revenue. But me? I was elated with the service.  And they picked up a customer for life.  And the sangria was wonderful.
I think the tough part about growing a business is figuring out how to keep that concierge spirit alive and well as staff and product lines grow.
Now, on to this week's reading pile!
About the Author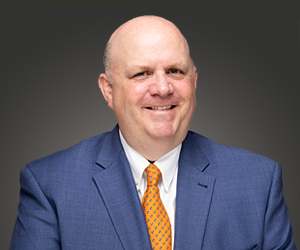 Anthony Demangone, NCCO is Executive Vice President and Chief Operating Officer at NAFCU, where he oversees day-to-day operations and manages the association's education, marketing, membership, human resources, building facilities, finance and information technology functions. He also authors NAFCU's executive blog, Musings from the CU Suite and co-authored "Managing and Leading Well," a book for credit union leaders, with NAFCU President and CEO Dan Berger.
Read full bio