Your NAFCU Weekend Reading Pile
Compiled by Anthony Demangone.  Powered by NAFCU
NAFCU has a great conference coming up – our annual Lending Conference. It will be held Nov. 1-3 in Greenville, SC.  If you haven't been to Greenville, it is a great town. What I really love is that the town had a strategy to help it grow. They built and supported the formation of foundation elements that further attract visitors and businesses. The result? One of the best "main streets" in America. It is a pretty darn nice place to visit.
Oh, and the conference will be grand as well. All things designed to help your credit union lend better. You'll hear from your colleagues, industry experts, and have plenty of time for in-person networking. Remember that?
If you are coming in person, save $300.00 by using the code LEND21SAVINGS by Oct. 15. You can sign up here. Every credit union should send someone to this event. Boom!
This weekend, I'm taking Briggs up to the Penn State-Auburn game. A White Out game against a great team. With my boy. It doesn't get better than that!
Now, on to this week's reading pile.
Have a great weekend, everyone. Even you War Eagle people!
About the Author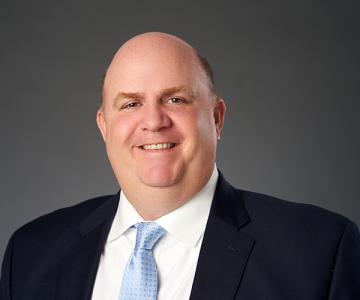 Anthony Demangone, NCCO is Executive Vice President and Chief Operating Officer at NAFCU, where he oversees day-to-day operations and manages the association's education, marketing, membership, human resources, building facilities, finance and information technology functions. He also authors NAFCU's executive blog, Musings from the CU Suite and co-authored "Managing and Leading Well," a book for credit union leaders, with NAFCU President and CEO Dan Berger.
Read full bio