Your NAFCU Weekend Reading Pile
Compiled by Anthony Demangone, Powered by NAFCU
I love feedback. And I hate hidden data. Unfortunately, the two are often connected.
I love Twitter for example. Not the comments, mind you. But I follow certain people, and I'm interested to learn what keeps them up at night or excites them.
The comments and likes are a different matter. It isn't uncommon for a Tweet to generate hundreds, if not thousands of interactions from around the globe – often anonymous and sometimes downright nasty.
This is a new phenomenon. Thirty years ago, you learn what others thought, you had to watch TV, read about it, or chat with someone at a watering hole, conference or other in-person venue.  
The back-and-forth process of a good discussion was limited. Television and written information didn't allow the exchange of ideas. Giving feedback in-person was always held back by societal norms. They know me, my name, and my company. This tended to keep us civil.
Now, social media has crushed that model. Like I said, conversations are now world-wide, and feedback is often anonymous. It distorts the data.
A thousand likes or interactions – is that a lot? Compared to the population of a city, state, or country – no. And who are supplying the comments? People highly interested in the topic, and often those who want to debate.
Social media seems to favor the angry voice. I think that anger is over-amplified. How do you measure feedback from people who are in the middle of an issue? Or measure those who simply don't care? Or those that understand both sides of a thorny issue?
That's why it is important to meet people face to face. To talk with them and get to understand them. I don't believe everyone is angry. I believe most are reasonable.
You just need to get away from the yelling.
Now, on to this week's reading pile!
About the Author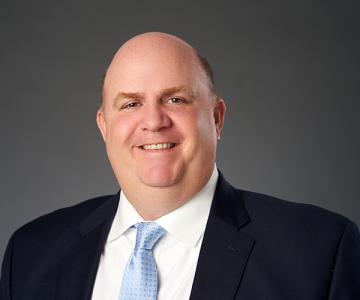 Anthony Demangone, NCCO is Executive Vice President and Chief Operating Officer at NAFCU, where he oversees day-to-day operations and manages the association's education, marketing, membership, human resources, building facilities, finance and information technology functions. He also authors NAFCU's executive blog, Musings from the CU Suite and co-authored "Managing and Leading Well," a book for credit union leaders, with NAFCU President and CEO Dan Berger.
Read full bio