Your NAFCU Weekend Reading Pile
Compiled by Anthony Demangone, Powered by NAFCU
"But it does me no injury for my neighbor to say there are twenty gods, or no god. It neither picks my pocket nor breaks my leg." – Thomas Jefferson
Mr. Jefferson was talking religion here, and if it is OK with you, I will refrain from talking about that hot topic. But I've always liked this quote from him. He was saying, essentially, what a person chooses regarding his or her religion doesn't affect him. So, he really didn't care how they worshiped.
There's a lesson there for all of us. I believe that each day, we have a limited amount of "care."
I care about many things. My children's grades. My family. My job. NAFCU. Credit unions. My dog Greta. And even the cat. At times.
But I can't care about everything. I'd simply run out of the energy to effectively manage or help in those situations.
I must choose. I choose those things that affect me or the things I care about. But if it doesn't "pick my pocket or break my leg," I try to leave it alone. It is just noise.  
Now, on to this week's reading pile. Enjoy!
About the Author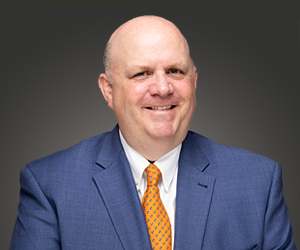 Anthony Demangone, NCCO is Executive Vice President and Chief Operating Officer at NAFCU, where he oversees day-to-day operations and manages the association's education, marketing, membership, human resources, building facilities, finance and information technology functions. He also authors NAFCU's executive blog, Musings from the CU Suite and co-authored "Managing and Leading Well," a book for credit union leaders, with NAFCU President and CEO Dan Berger.
Read full bio