Your NAFCU Weekend Reading Pile
Written by Anthony Demangone, Powered by NAFCU
Credit unions are an industry. So, while each of us plugs away at our own job, in our own credit union, in our own little part of the country – we are all connected to each other. All of us add up to "credit unions."
It is so important to be involved politically. Why? Because Congress is akin to a consumer. Every consumer has wants, needs and priorities. But consumers have limited resources and only so much time.  Congress is no different.
Credit unions are an industry. So, we pool resources to be heard. But we are not alone. Electric coops, florists, grocery stores, hospitals, bakers, farmers, and the list goes on. All industries try to get the attention of Congress. As you can see, it is a crowded playing field.
Oh, and it gets worse. Some industries not only want to gain that attention, but they (bank lobby) want to do it at our expense.
So, I repeat - It is vital to be politically active.  One way? Come to NAFCU's Congressional Caucus.  September 11-14.
And for those who say – why push credit union issues. So little gets accomplished in Congress? I'll say this.  Sometimes when you push against a wall, you don't know that someone is on the other side pushing against you.  Status quo can be a huge win.
Let me know if we can count on you to attend.  Now – on to this week's reading pile.
About the Author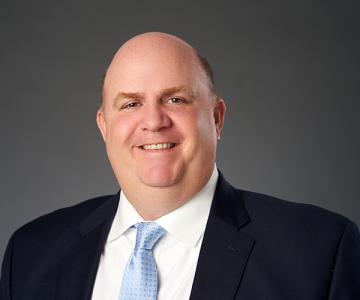 Anthony Demangone, NCCO is Executive Vice President and Chief Operating Officer at NAFCU, where he oversees day-to-day operations and manages the association's education, marketing, membership, human resources, building facilities, finance and information technology functions. He also authors NAFCU's executive blog, Musings from the CU Suite and co-authored "Managing and Leading Well," a book for credit union leaders, with NAFCU President and CEO Dan Berger.
Read full bio