Your NAFCU Weekend Reading Pile
Compiled by Anthony Demangone, Powered by NAFCU
Bear with me.
I adore motivational speakers. The good ones don't necessarily convince you to follow their plan. Rather, they convince you to start. Start eating better. Exercising. Listening.
I've always thought some organizations miss opportunities in this area. Churches, for example. The preacher/priest/rabbi/minister often has a sermon that reflects on scripture or a topical issue. The good sermons (at least for me) motivate. Not in the weeds. But they share a vision of what to achieve and share ways we can start moving in that direction.
I always think of Presidents as well. They have a bully pulpit. Why not use it to speak to us – to motivate us to become better versions of ourselves. Lay out a roadmap of what makes a successful life – a fulfilling life – and keep hammering away at it. I'm not talking Democrat or Republican. But larger than that. Work hard. Finish high school. Not to preach, but to unlock potential. Don't leave it to policy. Make it culture-driven. Motivate Americans to improve.
And that got me thinking of credit unions.
We have members. Would it be wonderful if your members were:
More physically fit
Understood budgeting more
Had healthier relationships
Volunteered more
Understood the value of education better
You get the idea. When people control their lives, they are happier, healthier, and more productive. And a more productive membership/community would be a wonderful thing.
Who at your credit union is the Chief Motivator of your membership?
OK. Enough of that. Now on to this week's reading pile.
About the Author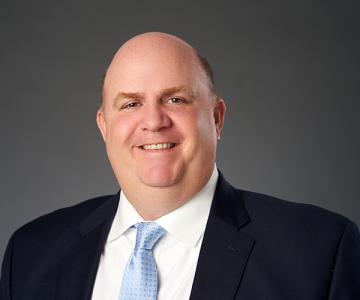 Anthony Demangone, NCCO is Executive Vice President and Chief Operating Officer at NAFCU, where he oversees day-to-day operations and manages the association's education, marketing, membership, human resources, building facilities, finance and information technology functions. He also authors NAFCU's executive blog, Musings from the CU Suite and co-authored "Managing and Leading Well," a book for credit union leaders, with NAFCU President and CEO Dan Berger.
Read full bio