Your NAFCU Weekend Reading Pile
Compiled by Anthony Demangone, Powered by NAFCU
I was listening to the Hardcore History podcast recently where they were talking about the organizational power of the Roman Empire.  At its peak of power (roughly 100 AD), it was a military machine. And the hosts of the podcast agreed that if you plucked Rome's army from that time and had it face the Anglo-Saxons at their peak (600 AD, give or take), the Romans would win, even though 500 years had passed.
Why? They were better organized and had a better culture. They had developed supply chains. They communicated better. They were professionals. (At least in its army.)
They argued that if technology was close, the army with better organization and leadership would win.
It got me thinking about credit unions.
We're all planning for 2023.  And much of those plans hinge on getting the right information into the right hands at the right time.
Even if the strategy is great, if the dissemination of the plan is bad, execution will suffer.
And that brings me to meetings.
Meetings still seem to be the main way to share information and strategy. Raise your hand if people love your meetings at your credit union.  OK.  I'll wait…
What if you had a Meeting Czar charged with improving meetings? With that in mind, my first two article touch on ways to improve meetings. I hope you enjoy them.
Now, on to the reading pile.
About the Author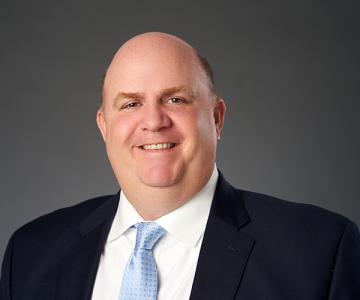 Anthony Demangone, NCCO is Executive Vice President and Chief Operating Officer at NAFCU, where he oversees day-to-day operations and manages the association's education, marketing, membership, human resources, building facilities, finance and information technology functions. He also authors NAFCU's executive blog, Musings from the CU Suite and co-authored "Managing and Leading Well," a book for credit union leaders, with NAFCU President and CEO Dan Berger.
Read full bio