Your NAFCU Weekend Reading Pile
Compiled by Anthony Demangone, Powered by NAFCU
I get it. The Holiday Season can be hectic.
Christmas cards. Holiday gifts. Baking. Holiday parties. Travel. Hosting.
At times, you need a list to keep track of your various lists.
Here are some thoughts…
You're the CEO of you. If you're pulling your hair out (jealous), do a risk/reward analysis on your list. I'm sure the world will keep spinning if you don't make Aunt JoLee's famous Holiday Chex Bonanza Mix. Best to not let Aunt JoLee know that, though.
Remember the reason. All of the things on your list are great! Sending cards is a great way to connect with family and friends. Baking holiday cookies is a great way to spread cheer in the neighborhood.

 

You don't have to do any of these. So look at them not as chores, but as holiday traditions that brighten the world a wee bit.
Shift gears. Have to buy 13 small gifts for various colleagues and friends? Make a donation in their names to a needy charity this season. It is a win-win-win. You'll do good. They'll feel good. And boy oh boy, the charity will be thankful. My guess is that they are stretched thin this time of year.
Bottom line, think of Stuart Smalley. If you have a long list, that means…
You're good enough.
You're smart enough.
And Doggone it, People Like You!
Now, on to this week's reading pile.
 
Three NAFCU lobbyists named to The Hill's Top Lobbyists list. (NAFCU Today)
Better customer engagement is essential to help FIs differentiate. (FB)
Use data to tell stories. (Convince and Convert) Love data in advertising. People scan as they read. Data stops that scanning, IMHO.
Job quits are falling. (Economics 21)
I love Calculated Risk!
The concept of deliberate self-doubt. (Ness Labs)
82% of marketers believe they are meeting customer digital service expectations. Only 10% of customers agrees. (Entrepreneur)
Expertise. (Godin)
What's going on with the housing market? (WSJ)
Behavioral Scientists notable books of 2022. (Behavioral Scientists) At the end of the day, we are in the people business. Wow – a lot of these titles seem spot on to know our colleagues and members better.
Credit unions and TikTok. (Currency Marketing)
If this was forwarded to you, sign up to receive this newsletter each week.
About the Author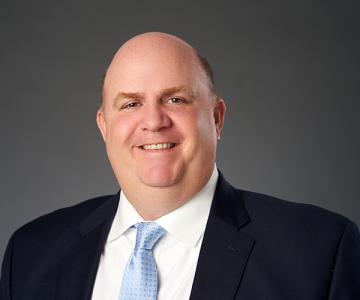 Anthony Demangone, NCCO is Executive Vice President and Chief Operating Officer at NAFCU, where he oversees day-to-day operations and manages the association's education, marketing, membership, human resources, building facilities, finance and information technology functions. He also authors NAFCU's executive blog, Musings from the CU Suite and co-authored "Managing and Leading Well," a book for credit union leaders, with NAFCU President and CEO Dan Berger.
Read full bio