Your NAFCU Weekend Reading Pile
Written by Anthony Demangone, Powered by NAFCU
I'm a huge fan of the Yellowstone series. The Dutton Ranch. Rip and Beth.
But I have to say, this year is dragging a bit for me. Some of the story lines seem tired. Some of the characters have stalled. The initial buzz seems to have worn off.
Yellowstone isn't alone in that. It happens to a lot of shows. There likely is a crisp story line. But once that is done, and more episodes are needed, things can go downhill.
And it happens in the corporate world. My favorite illustration of this is the fictional world of The Office, where the Friday Hawaiian Shirt Day has lost its luster.  Something that was likely fun and new, loses luster as the calendar marches forward.
I'm sure all of us has an event or process that fits into this category.  It was great back then. But the fire is gone. But you keep doing it out of organizational habit.
It might be time to refresh it. Before it gets cancelled.
Enough of that! Now on to this weeks' reading pile!
About the Author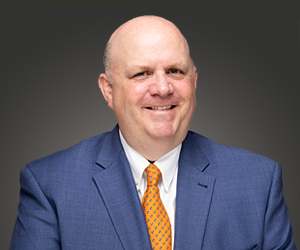 Anthony Demangone, NCCO is Executive Vice President and Chief Operating Officer at NAFCU, where he oversees day-to-day operations and manages the association's education, marketing, membership, human resources, building facilities, finance and information technology functions. He also authors NAFCU's executive blog, Musings from the CU Suite and co-authored "Managing and Leading Well," a book for credit union leaders, with NAFCU President and CEO Dan Berger.
Read full bio