Your NAFCU Weekend Reading Pile
Written by Anthony Demangone, Powered by NAFCU
This is a great time of year. I love the holiday season. Thanksgiving into Christmas and New Year's Day.
Everyone seems to have a skip in their step. Strangers seem a bit more friendly. We all seem a bit more forgiving and reflective.
And why is that? Do the holidays drive the feeling? Is the end of a year that makes us take stock of what we have and where we can do better?
Why not March? Or August?
It seems to me, if you want to be joyous, celebrate family and be kind, one day is as good as the next.
Happy Holidays! I hope you enjoy this week's reading pile.
You have two weeks take advantage of Holiday Savings on NAFCU's 2023 conferences. (NAFCU)
Goldman Sachs just killed its neobank. When will Silicon Valley follow suit? (FastCo)
Mortgage buydowns are making a comeback. (WSJ)
Best science images of 2022. (Nature)
Staring at decisions. (Godin)
Customers value being understood and valued more than discounts/perks. (RedPointGlobal)
How long will it take inflation to hit the Fed's 2% target? (AWOCS)
46% of workers plan to quit their job in 2023. (Entrepreneur) Now, I don't believe that number. People may want to leave their job, but to do so involves action. And some people just won't do the work. But my first takeaway is that 46% want to leave. "Why?" is the question. Culture? Pay? Their boss?\
NCUA's Budget reflects the antithesis of the credit union spirit. (American Banker)
Record number of housing units under construction. (Calculated Risk)
About the Author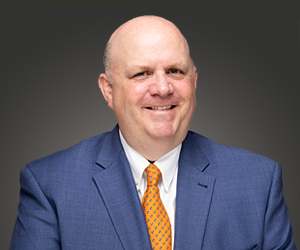 Anthony Demangone, NCCO is Executive Vice President and Chief Operating Officer at NAFCU, where he oversees day-to-day operations and manages the association's education, marketing, membership, human resources, building facilities, finance and information technology functions. He also authors NAFCU's executive blog, Musings from the CU Suite and co-authored "Managing and Leading Well," a book for credit union leaders, with NAFCU President and CEO Dan Berger.
Read full bio