Your NAFCU Weekend Reading Pile
Compiled by Anthony Demangone, Powered by NAFCU
There's a method to my madness. At least I think so.
When I include a story in my reading list, its inclusion isn't meant to indicate my approval or disapproval. For me, it notes that the sands are shifting.
For example, below, you'll see an article about a 4-day work week. I'm neither a champion nor foe of the concept. But that concept is being discussed more and more it seems.
The sands of the workplace are shifting. If you lead a workforce, you should be aware of those shifts. Everything is a market. If a competitor offers a 4-day workweek (and who is not a competitor), it gives workers a choice.
So, thank you for reading. Please send me a note when you think I'm off-base, or on, for that matter. And now…on to this week's reading pile.
Will Maryland be the first state to adopt a 4-day workweek? (FastCo)
Simple, but hard. (Ritholtz) TikTok financial advice is sometimes…errr…creative. People need a trust-worthy place to talk about money. Wonder who that could be?

Job openings jump to 11 million. Interestingly, job openings increased in businesses with 50 to 249 employees but dropped in companies with 5,000 or more. (

BLS.gov

)

Get/Want/Have To. (

Godin

)

Unemployment claims drop again. (Calculated Risk) Very strange. News of tech layoffs persist, but those have not trickled down to affect overall unemployment filings. Job market remains tight…for now.
ChatGPT: 6 Ways it will transform customer experience. (CXScore)

6 Questions I'm Pondering. (

AWOCS

)

Fannie Mae: Mortgage Serious Delinquency Rate Increased Slightly in December. (

Calculated Risk

)

Advice to my younger self. (

Leadership Freak

)
About the Author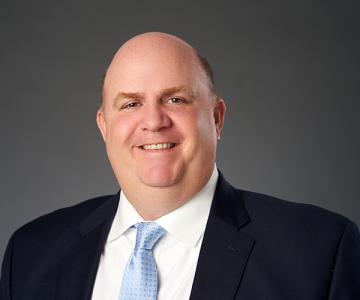 Anthony Demangone, NCCO is Executive Vice President and Chief Operating Officer at NAFCU, where he oversees day-to-day operations and manages the association's education, marketing, membership, human resources, building facilities, finance and information technology functions. He also authors NAFCU's executive blog, Musings from the CU Suite and co-authored "Managing and Leading Well," a book for credit union leaders, with NAFCU President and CEO Dan Berger.
Read full bio