Your NAFCU Weekend Reading Pile
It's complicated.
I may get tattooed on my shoulder. The older I get, the more that phrase pops into my head.
People don't want to work as much as they did. Well, it's complicated.
Remote work is good. Or its bad. Well, it's complicated.
We live in a complicated world with complicated people facing complicated problems. It is reasonable to search for easy answers and solutions. But if there were easy answers, wouldn't someone have figured it out?
And at the end of the day, that's why we get paid. To carve a path through this complicated world. Perhaps we should embrace complexity. Without it, where would be the fun?
All right…on to this weekend's reading pile.
NAFCU needs your hel

p responding to the CFPB proposal to limit CC late feels to $8. (NAFCU Survey) Please spread this survey to your CU network. And thanks in advance.
Sign someone up from your CU (complimentary) - Competing for the future: Executing a successful core modernization program. (NAFCU Services)

There are 58,000 fewer daycare workers now than in 2020. (

WSJ

) Jobs are funny. Let's say 58k people can watch 250k kids, that could be more than 100k people looking for daycare that can't find it.
Jobless claims tick higher. (SHRM)

What is old, becomes new again. Tulipmania! Holland's legendary tulip bubble burst this week in 1637. (

The Paris Review

)

Affirm (BNPL) cuts 19% of its staff. (CNBC)
Is the metaverse already dead? (FastCo)

And that happened. (

Godin

) His posts are always good. But this could form the foundation of a strategic planning session.
Five reasons to have a customer advisory board. (CMSWire)

70% of people feel their manager has a more direct affect on their mental health than their doctor or therapist. (

Forbes

)
About the Author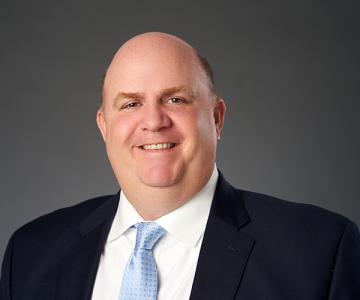 Anthony Demangone, NCCO is Executive Vice President and Chief Operating Officer at NAFCU, where he oversees day-to-day operations and manages the association's education, marketing, membership, human resources, building facilities, finance and information technology functions. He also authors NAFCU's executive blog, Musings from the CU Suite and co-authored "Managing and Leading Well," a book for credit union leaders, with NAFCU President and CEO Dan Berger.
Read full bio