Your NAFCU Weekend Reading Pile
Compiled by Anthony Demangone, Powered by NAFCU
When compiling this newsletter, I'm always pleasantly surprised at what captivates a reader. I'll think something is hugely important, and it goes unmentioned. Another article unexpectedly can generate dozens of replies.
It is impossible to predict what will captivate a crowd. Because that crowd is simply a large collection of distinct individuals.
That's why I love NAFCU's conferences. There's a lot on our plates.  We're not sure what is the most pressing item on your plate, though. Our long hours of research lead us to hope, though, that we've included enough so that you walk away satisfied.
With that in mind, NAFCU's Annual Conference is back after four years. We all need to be on top of our game. Gaining best practices, networking, discovering the latest credit union industry trends. And it's important to meet up in person to connect. Catch up with one another. See what industry experts are raving about. All to help your credit union thrive.
The first 50 credit unions will get $400.00 off on new registrations using code FIRST50. Hurry—limited spots remain. Engage 2023: NAFCU's Annual Conference is going to be fantastic!
I'll see you there.  Now, on to this week's reading pile!
About the Author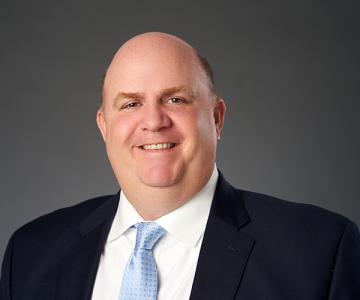 Anthony Demangone, NCCO is Executive Vice President and Chief Operating Officer at NAFCU, where he oversees day-to-day operations and manages the association's education, marketing, membership, human resources, building facilities, finance and information technology functions. He also authors NAFCU's executive blog, Musings from the CU Suite and co-authored "Managing and Leading Well," a book for credit union leaders, with NAFCU President and CEO Dan Berger.
Read full bio