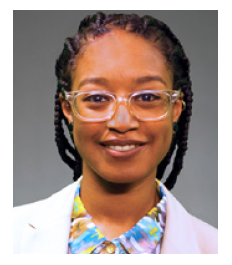 By Loran Jackson
Credit unions have a long history of working to help their members during hardships or unexpected challenges, and the current situation is no different. Some credit unions already have policies that outline particular programs that have been used for past situations such as individual member hardship, government shutdowns or natural disasters like hurricanes. These kinds of policies may include:
waiving account or overdraft fees;
lowering interest rates;
skip-a-pay or other loan payment deferment options; or
loan workout or restructuring options.
There are a few important considerations credit unions might make while incorporating some flexibility into lending policies to assist members. These may arise in a variety of situations, such as a member's personal financial uncertainty or circumstances that affect an entire population of membership. Credit unions may decide to offer case-by-case modifications or to modify terms for the entire membership. 
Safety and Soundness
NCUA expects credit unions to operate within safe and sound boundaries  
that align with the credit union's board-approved lending policy and  risk tolerances. This is the case even when the credit union makes adjustments to work with members.

In addition to recent guidance, NCUA has historically emphasized in its Examiner's Guide that quality control should include a system of safeguards and checkpoints to ensure that all loans are originated, processed, underwritten, closed and serviced according to the credit union's or secondary market's requirements. Even if a credit union is making an exception to allow a reduced payment amount or a lower interest rate in order to assist members, the expectations of safety, soundness and internal controls still apply.
For example, a credit union may have an internal policy that states one loan officer must review each loan application, and then another loan officer or analyst must review the loan after a few months to track and document its performance. If the credit union agrees to modify a member's loan to accommodate the member's need for a lower payment, the credit union may still need to employ the processes of having one loan officer review the application for modification and another review performance of the new loan after a few months. These consistent processes may be critical to a credit union's system of internal controls, which are just as important for loan modifications as they are for newly originated loans. 
Ability to Repay
Many credit unions work to help members during difficult times but want to ensure any lending practices are within the defined risk appetite, including considering someone's ability to repay the loan. One area of flexibility may come in the form of assessing creditworthiness for members who apply for modifications. For example, for a member facing a temporary gap in employment, a credit union might place more emphasis on past performance or future expected income. The credit union may allow different documentation to be submitted by the member to prove creditworthiness.
Sometimes when a member faces a hardship, it is anticipated that the hardship will be only temporary. In these cases, some credit unions attempt to look beyond the member's current income or other typical criteria. Credit unions might focus on the member's reasonable expectation of future income once the hardship ends or on historical income such as a W-2 instead of requiring a current pay stub.
Using alternative data may also provide some flexibility in determining a member's ability to repay. Credit unions may innovate their practices to look beyond traditional criteria to also assess debit and savings history, rental history, utility or mobile phone bill payment history and more. Credit unions have reported using many different nontraditional data points such as cash flow information, address stability and payment history. Consider a member who has made rent payments timely and consistently for five years but now faces a temporary hardship expected to last about five months. Using this and other information about the member, a credit union may decide that is it highly likely this member will benefit from a loan modification and will repay their debts and increase their financial health once the hardship ends.
Regulators have indicated that the use of alternative data must stay  consistent with applicable consumer protection laws, including fair lending requirements. The application process, qualifying conditions and  documentation requirements for a loan  modification done using alternative data will generally be a business decision for the credit union. Whichever additional information a credit union decides to use, NCUA still expects compliance  with internal lending policies.
Fair Lending
Credit unions are prohibited from discriminating against a member on the basis of age, sex, race and other protected factors regarding any aspect of a credit transaction. This means that credit unions offering restructurings, payment deferrals or other loan modifications to accommodate members' needs must offer these options in a non-discriminatory manner. For example, it may be inappropriate to allow younger members certain loan modification or deferment options that are not available to older members. It is important to note discrimination need not be overt or written into a policy to be  inappropriate. A practice in offering modifications that causes a disparate impact on a certain class of members may lead to a fair lending issue. Therefore, a credit union may want to ensure that it offers loan modifications in a way that is consistent among its membership. This might be accomplished through written procedures administered by a well-trained lending staff.
Modifying loans can be a useful way to help members through hard times. However, loan modifications must be in compliance with all applicable federal and state laws. As each credit union's or member's circumstances can be different, talking to competent local counsel might be appropriate before executing any modification agreements to ensure the modification agreement is enforceable.
Loran Jackson is a regulatory compliance counsel for NAFCU.
This article was published in the July-August 2020 edition of The NAFCU Journal magazine. 
Want to receive The NAFCU Journal in your inbox? Update your email preferences.
Related Content